Man City's Fernandinho wants a strong Premier League start before the Champions League kicks off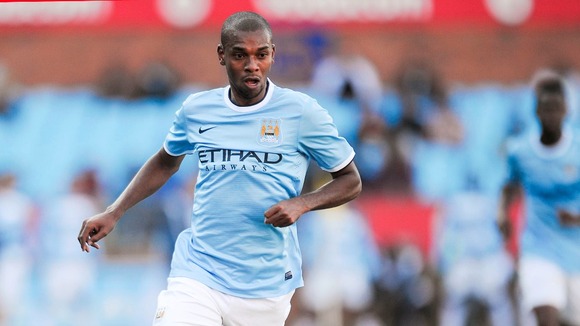 Manchester City new-boy Fernandinho is targeting a massive haul of points before the Blues launch their latest European adventure.
After failing to get out of their group for the last two seasons, City are keen to avoid an unwanted hat-trick.
Yet Manuel Pellegrini's first season in charge of the Blues also coincides with a sense of weakness at Manchester United, who are adjusting to the massive change triggered by Sir Alex Ferguson's departure.
It leaves Fernandinho to conclude City need to hit the ground running and gather in as many points as possible in the four games prior to that first Champions League match, which leads into the opening Manchester derby of the season.
"It is important to start strong," he said. "We need to get as many points as possible in those first few games.
"It is not a question of thinking about United. We have to think about ourselves.
"It is important before the Champions League starts in mid-September to get as many points as possible because after that we are playing Saturday-midweek all the time and it gets harder."