Pepe Reina upset at Liverpool for being forced to join Napoli on loan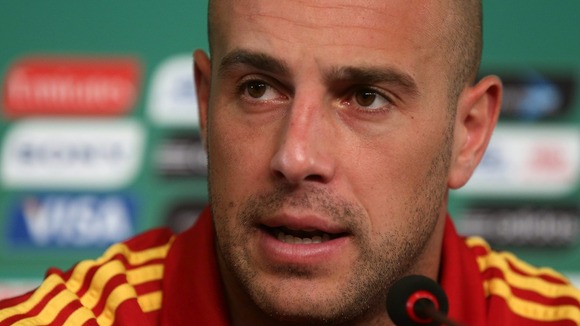 Pepe Reina has opened his heart out to Liverpool fans about being sent to Napoli on loan this season against his wishes.
In an open letter on his website pepereina25.com the Liverpool stopper admits it was not his decision to rejoin former Reds boss Rafael Benitez in Naples.
"Although it was not my decision to leave I will accept it," Reina said.
"If I have one regret, it is the way that I am leaving."
"It is only natural that I would be disappointed that the Liverpool management agreed to loan me to Napoli without telling me first, I thought that I deserved better than that even though I understand that difficult decisions have to be taken in football."
"A lot has been made about me informing the club that if an offer came in from Barcelona that I would have liked them to consider it. But I had also spoken to the club about the possibility of extending my contract if the offer was not made. I told the manager that I wanted to play for Liverpool and that Barcelona would only become an option for me if the opportunity arrived, like the rumours said it would, as it would be a chance for me to go back home."
"When it didn't come I was happy to fight for my place so I was surprised that Liverpool decided it was in the club's interests to send me to Napoli instead."