Glenn Hoddle tells Gareth Bale to ignore Real Madrid and stay at Spurs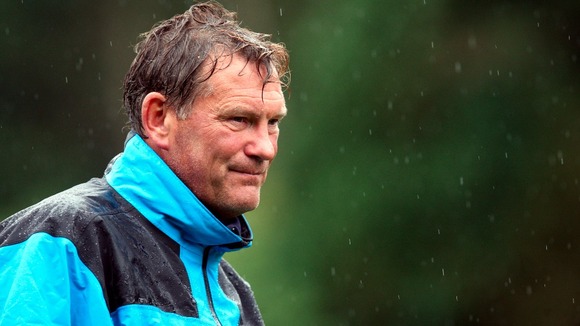 Glenn Hoddle has warned Gareth Bale against leaving White Hart Lane this summer.
"It's a difficult one but if you're talking about the lad himself, I would definitely, if I was advising him, I would say he's not quite ready to go abroad," the former England boss told talkSPORT.
"I think he's had a sensational year, for him to pick the reins up in that form would be nigh-on impossible straight away. I don't feel he's quite ready off the pitch to make that move.''
Hoddle, who knows what it is like to leave Spurs and move abroad after swapping the north London side for Monaco in 1987, added: "It's one thing setting a standard, it's keeping the standard which is the hardest thing, the consistency.
"My word how consistent he's been, he's been nine out of 10 every game, some of the goals he's scored have been sensational.
"That's what people want to see in football, they pay good money and a lot of money nowadays to go and Real Madrid's fans will be purring at the thought of having possibly him and Ronaldo in the same team. They can go back and challenge the world again.
"When you go abroad the first four, five, six months could be difficult for him to regain that form and if his family are not with him 100 per cent all those things come into it.
"I just sense that maybe he might go for the wrong reasons. If he wants to go just for football reasons I think it might be better in a year's time or maybe two years' time."
Tottenham and Bale's agent Jonathan Barnett would not be drawn on the Madrid speculation when contacted by Press Association Sport today, although the Spanish club have been more vocal in recent days.
Zinedine Zidane, the club's sporting director, has weighed in on the transfer saga, urging Spurs to let him speak to the Spanish giants.
Madrid stalwarts Iker Casillas and Sergio Ramos have also spoken openly about Bale, although a potential La Liga rival was not so forthcoming.
For all the talk of a record-breaking fee, Barcelona midfielder Xavi said: "I do not know if Bale was value for money. Honestly, I have not seen him play 90 minutes a game."