Coventry City go into liquidation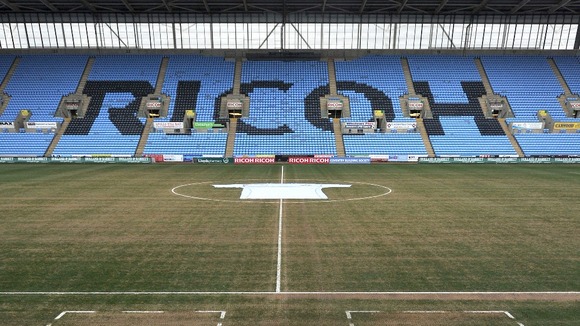 It has been confirmed that Coventry City football club has gone into liquidation.
ITV News Central understands ACL, the company which runs the stadium, voted against a 'CVA' to come out of administration.
Paul Appleton, the club's administrator, has now been appointed liquidator.
The club have released a statement saying: "It is with great regret that a proposed Company Voluntary Agreement (CVA) has been rejected by Arena Coventry Limited (ACL).
"It means CCFC Ltd is likely to be put into liquidation which is expected to result in a points penalty for the club going into the new season.
"The football club and the Alan Higgs Centre Trust accepted the administrator's CVA, but the City Council, through ACL, have chosen to reject it – leading to possible liquidation and the risk of a 15-point deduction.
"The club will hold urgent meetings with the Football League this afternoon to go through the next steps for the football club."