Premier League season preview: Manchester United
by Will Unwin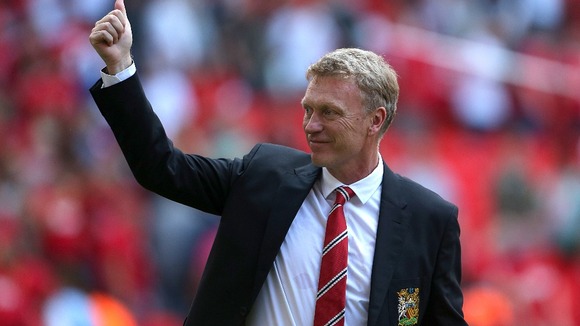 Last season: 1st
We're in unchartered territory with Manchester United, as they enter a Premier League season with a different Scottish manager at the helm.
David Moyes has replaced Sir Alex Ferguson in the Old Trafford hotseat, following the retirement of the most successful manager in the country over the last 20 years.
Understandably, people are unsure of what to expect from the Red Devils this time around, and are set as third favourites for the Premier League title - something of a rarity.
With a lack of transfer activity and serious question marks about Wayne Rooney, people are speculating that it could be a tricky first season in charge for the former Everton gaffer.
The side are in desperate need of a central midfielder, with Michael Carrick searching for a consistent partner in the middle of the park, as Anderson and Tom Cleverley struggle to prove their worth.
Failed bids for prime target Cesc Fabregas have seen United fall behind in the transfer market, as title rivals Manchester City and Chelsea concluded their business relatively early on in the summer window.
Now the club are searching for a 'Plan B', as they hope to find a world class midfielder amongst the players still available. Luka Modric seems to be a key target now, but Moyes could still go back to Everton to bid for Marouane Fellaini.
If they don't add to their ranks, the squad could become stretched, especially in midfield, following the retirement of Paul Scholes and the fact Ryan Giggs will hit 40 during this campaign.
On the upside, a 2-0 win over Wigan in the Community Shield means the season has started off on a positive footing, but a simple victory against a Championship side won't do to much to settle the fans' nerves.
Moyes has plenty on his side, considering that fact he can call up the Premier League's top goalscorer from last season Robin van Persie and more medal winners than any other club.
The fear will be if United lose some of their early games, and get stuck in a rut, meaning the players might start questioning their new leader, but their mentality should see them maintain their position as one of country's finest outfits.
It will be a steep learning curve for Moyes, but if supporters and the board are forgiving, a third place finished for United will be seen as a moderate success for the Scot, especially if he brings home a cup.
United fans will hope Robin van Persie can continue with the form he showed at Wembley.
Player to watch: Wilfried Zaha
The winger caused a stir in the Championship last season, as he tore defences apart week in, week out. His move to United was confirmed in January, but his first outings arrived in pre-season, where he impressed all watching on. Considering the inconsistency shown on the wings at United last season by Antonio Valencia, Nani and Ashley Young, the England international could expect to see more action that most were anticipating.
Something to prove: Danny Welbeck
He's had sufficient time to show what he can do at the top level, but the England striker is still to convince many that he will ever turn into a top class striker. The local youngster has only scored 27 goals in 104 games, something he definitely needs to start improving on.
Predicted finished: 3rd
Title odds: 13/5
Your view: Can you win the title? Which midfielders do you want to sign?