Six players Arsene Wenger can buy with the millions sitting in Arsenal's bank
by Chris Mendes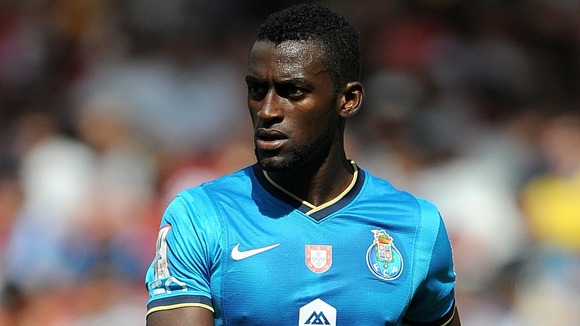 With a reported £180m sitting in the bank, Arsene Wenger should have no excuses about why Arsenal haven't spent any money on new players yet this summer.
Earlier this month, Wenger admitted his choices were reduced because "some clubs acted very early" in the transfer market. Why Arsenal weren't one of those clubs has infuriated many of the club's supporters, especially after the surprise opening day defeat against Aston Villa.
The good news is there are plenty of quality players still available to the Gunners if they harbor serious ambitions to challenge the likes of Chelsea, Man United and Man City.
Jackson Martinez
Estimated fee: £34.4m
It must pain Arsenal fans to see Robin van Persie performing majestically for Man United, a club who not so long ago cast envious eyes over Arsenal's invisibility. Olivier Giroud continues to show signs of improvement, but he will never be one of Europe's most feared strikers. Arsene Wenger would send out a real signal of intent by triggering the £34.4m release clause of Porto's Jackson Martinez. Last week, the Colombian admitted he "cannot rule out the possibility of leaving" Porto, where he scored 34 goals in 43 games last season. He also has a better international goal scoring rate than compatriot Radamel Falcao. It seems like a no brainer.
Yohan Cabaye
Estimated fee: £20m
Newcastle turned down a £10m offer from Arsenal today and are expected to demand at least £20m to consider selling a player they bought from Lille for £4.3m in 2011. Cabaye has impressed at St James Park since then, orchestrating games in central midfield and threatening from set-pieces both with his ability to pick team-mates out and ripple the net. There's no doubting Cabaye's technical ability, but the Gunners will need a more physically imposing player to compliment the likes of Arteta, Wilshere and Cabaye himself - should he join from Newcastle - if they are serious about challenging for major honours.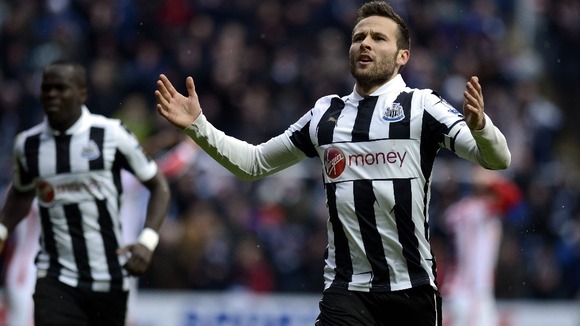 Lars Bender
Estimated fee: £25m
That man could well turn out to be Lars Bender. Arsenal saw a £19m offer turned down for the German defensive midfielder two months ago, but are now being linked with a fresh approach. The 20 year-old seems like a more realistic target than ex-Man United man Paul Pogba, who has also been linked with Arsenal today. Bender helped Leverkusen qualify for the Champions League last season and cemented his place in Germany's starting line-up, scoring three goals in four games so far in 2013.
Wayne Rooney
Estimated fee: £40m
Selling Wayne Rooney to Chelsea would feel like a huge psychological blow for David Moyes, symbolic of an early shift in power after Jose Mourinho's return to Chelsea. For this reason, it's difficult to envisage any scenario where it happens before September 2nd. Despite laying on two goals as a second-half substitute at Swansea, Rooney's body language coupled with his reluctance to celebrate United's goals made it obvious he still wants out at Old Trafford. Moyes will see Arsenal as less of a direct rival than Chelsea for the Premier League title and would rather lose Rooney to Arsene Wenger. Who wouldn't like someone in their team capable of doing this?
Fabio Coentrao
Estimated fee: £18m
After Real Madrid's opening La Liga game this weekend, Carlo Ancelotti confirmed that Fabio Coentrao wants to leave Real Madrid this summer. The Portuguese international normally operates as a left-back, but can play in central midfield and as a more advanced winger. Coentrao is said to feel unwelcome at the Bernabeu following Jose Mourinho's departure and despite being linked with a move to Chelsea, he will not be willing to play second fiddle to Ashley Cole. The Portuguese international would offer Arsenal a better attacking threat down the left hand side and much needed versatility for the kind of injury crisis they are going through right now.
Willian
Estimated fee: £30m
Financial upheaval at Anzhi means the Russian club's best players are up for sale in the kind of unexpected twist of fate that should be spurring Arsenal into action. Instead it's Chelsea, Spurs, Man City and Liverpool who are being linked with the likes of Samuel Eto'o and illian. Unlike the Reds and Spurs, who are favourites to land him, Arsenal should be able to offer the Brazilian Champions League football. He was the best player on show at Stamford Bridge last season, when Chelsea were lucky to beat his former club Shakhtar Donetsk.
Total spend: £167.4m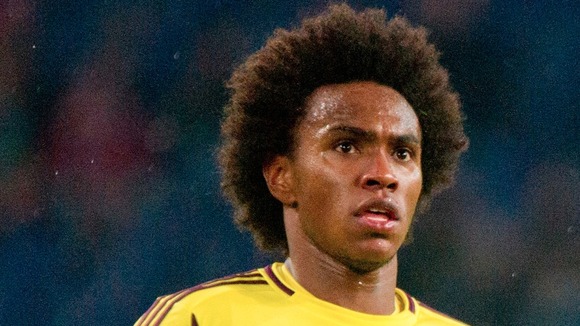 Would you like to see these players at Arsenal? Get in touch @ITVFootball