Jose Mourinho believes Andre Villas-Boas can win the Premier League title for Spurs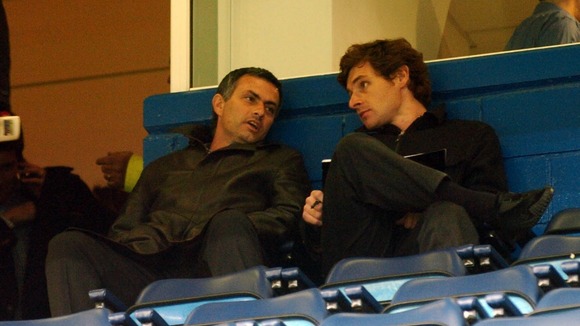 Jose Mourinho has suggested his former Chelsea assistant Andre Villas-Boas is capable of winning the Premier League title at White Hart Lane.
The pair worked together at Porto, Chelsea and Inter Milan, but were finally separated when Villas-Boas left Italy to fulfill ambitions to become a manager himself.
They will come head-to-head in the dugout for the first time when Chelsea visit White Hart Lane in the Premier League on September 28th, and Mourinho believes AVB's Spurs team are genuine contenders for the league title this season.
"They can win the title," Mourinho said.
"They're one of the best teams. Andre Villas-Boas knows the market very well and has employed a new technical director who also knows the market very well."
"He has the money and ambition to form a fantastic squad."