Watch live Europa League football on ITV: Swansea v Petrolul Ploiesti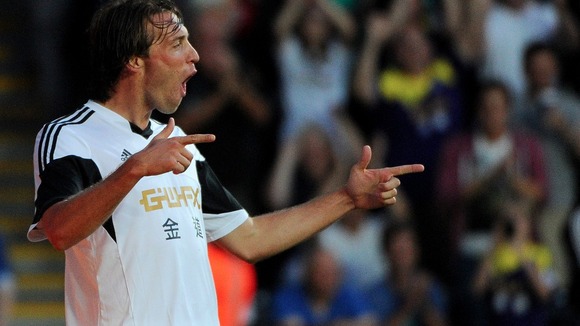 After Swansea breezed past Malmo, we'll be showing the next step of their Europa League adventure as they face Romanian side Petrolul Ploiesti on ITV4 and ITV.com from 7:00pm on Thursday 22nd August.
The Romanian side are coached by former AC Milan and West Brom defender Cosmin Contra and their fans are famous for causing an intimidating atmosphere at the Ilie Oana stadium - so Michael Laudrup's side will look to establish a good lead in the first leg.
Watch Swansea v Petrolul Ploiesti live on ITV.com and mobile.
Video: Swansea hit Malmo for four