Player profile: Adnan Januzaj, Manchester United midfielder
by Will Unwin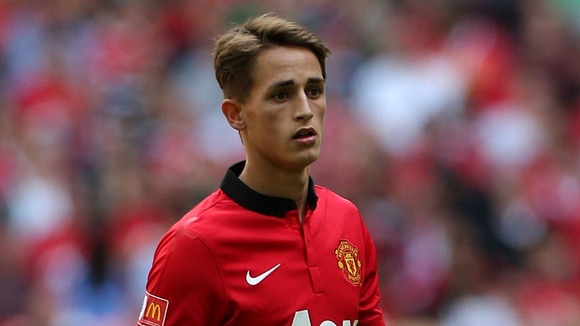 Name: Adnan Januzaj
Position: Attacking midfielder
Born: 1995
Club: Manchester United
Country: Belgian
In all the frenzy surrounding Sir Alex Ferguson's last game as Manchester United manager against West Brom in May, the fact Belgian youngster Adnan Januzaj was on the bench almost went unnoticed.
The 18-year-old attacking midfielder has enjoyed an impressive rise at Old Trafford, following a move from Anderlecht when he was just 16 for a fee of around £300,000.
His qualities all stem from his technical ability and speed, which has wowed the United coaching staff. Januzaj has a lot in his locker - his creative mind and passing allow him to rip apart defences from behind a central striker.
At dead-ball situations, the youngster is a constant threat thanks to either his superb delivery and shooting prowess from distance.
As Paul Scholes departs the professional game, United will be yearning for a playmaker of that quality, and the young Belgian has the potential to replace the great ginger one.
Short of options in midfield during pre-season, Januzaj saw a lot of time on the pitch, alongside fellow youngster Jesse Lingard, as David Moyes gave his more youthful players a chance to shine.
Adnan is a beautifully balanced player. He has good balance, good acceleration and is a very good technical player.
– Former Manchester United manager Sir Alex Ferguson

The Belgian showed what he could do on tours, and even made his first-team debut in the Community Shield win over Wigan at Wembley.

Considering that United possess the likes of Lingard, Wilfried Zaha and Nick Powell, too, there is great hope that their midfield section will be one of the strongest around for the next decade.

Now it is just a debate for Moyes of how many opportunities he gives the former Anderlecht kid this season in the Premier League to boost his development.

The player isn't keen on heading out on loan, as he feels he can learn more by featuring in top-flight fixtures, but considering Moyes will feel under pressure to finish in the top two, he might no be willing to select the inexperienced playmaker on too many occasions.

United are keen to tie down Januzaj, and have offered him a new five-year deal at Old Trafford to stave off interest from Barcelona and Real Madrid, however the teenager is settled in England, and is set to sign the contract on the table.
Januzaj is outstanding and I think he is similar to Cristiano Ronaldo. He can beat people and with Wilfried Zaha, I think there is some outstanding quality there.
– Former Manchester United coach Eric Harrison speaking to the Manchester Evening news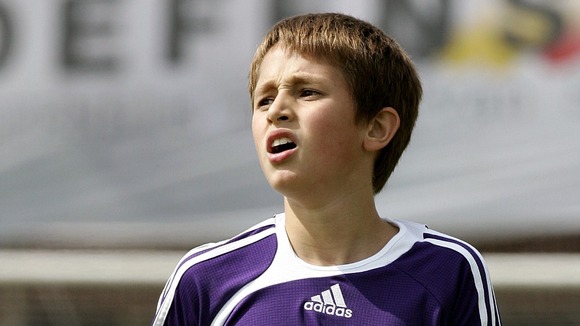 Before retiring, Sir Alex's last piece of advice for Januzaj was to "work hard, in training and on the pitch." #mufc http://t.co/l9OksE8Brg