Defeat at Cardiff was a tough learning curve for Manchester City boss Manuel Pellegrini
by Will Unwin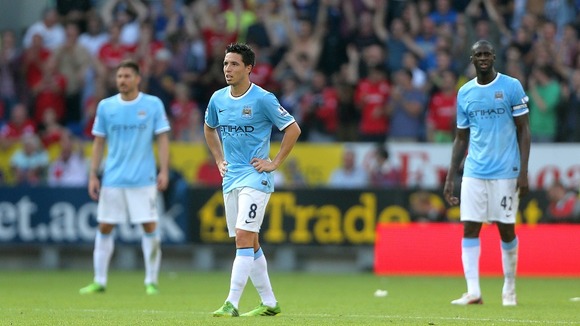 After such a positive start against Newcastle, Manuel Pellegrini was brought back down from that week-long high at Cardiff on Sunday, but it's not all bad for the new Manchester City boss.
It wasn't the loss which caused questions to be asked, but the manner of the defeat. The performance was flat from Man City, as the team looked to go through the motions of playing, rather than producing the free-flowing, high tempo football that saw them down Newcastle 4-0.
Blues supporters were reminded of the forgettable football on offer last season, when Roberto Mancini seemed to sap the life out of the team. At times in Wales, City were enjoying lengthy spells of possession, but struggled to break down a sturdy Cardiff defence, something which cost them dearly in 2012/13.
The reason Mancini left was that he had lost the dressing room due to his lack of people skills. Pellegrini was chosen as his replacement to ensure he could get the life and enthusiasm back into a squad who had given the impression they didn't want waste their weekends playing football last season.
Pellegrini was inserted into the manager's role as he is a leader and motivator of men, but will have learnt a few lessons this weekend about his squad, and now he will need to adapt personally to keep his individual charges at the top of their game.
At only two games into the season, the loss is nigh on irrelevant, but going from the positive three points against Newcastle to a feeble loss against a newly promoted side is what will concern Pellegrini.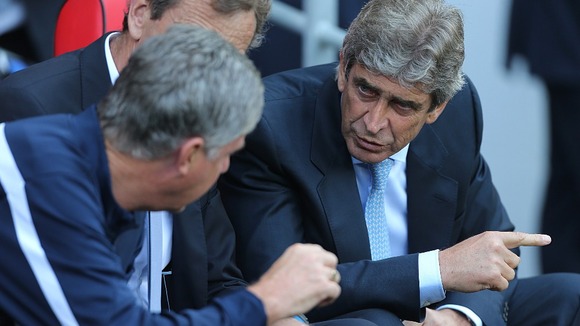 Certain things didn't help the Chilean prior to kick-off, as he had to put together a makeshift centre-back pairing of Joleon Lescott and the incapable Javi Garcia, who struggled to cope with two-goal hero Fraizer Campbell's pace all afternoon.
Pablo Zabaleta and Gael Clichy both had rare bad games, and the midfield looked disinterested after they realised they would face a tough time against Gary Medel and Aron Gunnarson in the middle of the park.
Questions were once again asked of Joe Hart's form, as he failed to deal with set-pieces, which cost two goals. People are now calling for the England No.1 to be dropped, but it would take a bold man to make that decision.
As well as failing to get his side in the mood to beat a relegation candidate, the manager did make some questionable tactical decisions by withdrawing Jesus Navas, replacing the Spanish winger with the frequently ineffective Samir Nasri, and by association withdrawing the width from the City team, forcing all attacking play through a congested middle.
You learn more in defeat than in victory, and Pellegrini is a man who will thrive on the added pressure, which could see Hull becoming the victims of a team returning with something to prove on Saturday.
Being the intelligent man he is, Pellegrini won't be deterred by the defeat at Cardiff, and will instead be rising to the challenge when the players return to training to work out their own idiosyncrasies to ensure he can keep the team performing at their optimum for the rest of the season, and start their Premier League title charge.
Your view - What Pellegrini learnt
@itvfootball That Garcia is not a centre half and that Garcia + Lescott is the slowest centre half pairing since the dawn of time. #mcfc
@itvfootball That Money is not a substitute for Team Spirit, Determination and Total Dedication.