Spurs boss Andre Villas-Boas admits Bale could move to Real Madrid 'very soon' but condemns the winger's behaviour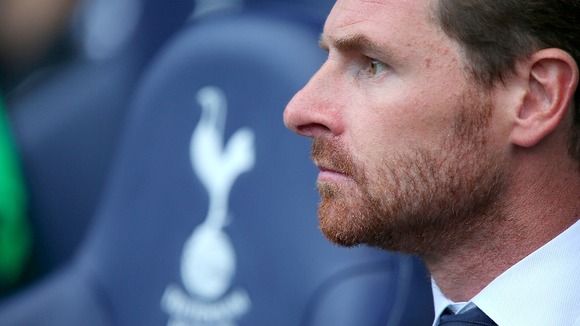 Spurs boss Andre Villas-Boas has admitted Gareth Bale could complete his transfer to Real Madrid "very, very soon" but says the Welsh international may still be fined for missing training this week.
Bale was expected to turn up at the Spurs' training ground for treatment on an injury he is allegedly nursing at the moment. It's widely thought he is actually physically fit, but avoiding any arduous contact to prevent the possibility of injury before his dream move to Madrid is completed.
Speaking to the press this afternoon, AVB said:
"I'm not sure how long it is going to take. It can happen very, very soon, it could go to the last day (of the transfer window), it could happen in the next two days."
"He is involved in a big transfer move to Real Madrid and in the end if it happens, we wish him all the best - what he left here was great memories. But the fact that he hasn't turned up is not the correct behaviour," he said.
The Portuguese manager refused to deny that Bale could yet be punished financially by the club for failing to report for training.
"That is the position they (Bale and his representatives) chose to take," AVB explained. "It's up to the club to decide if it's a fineable offence."
Villas-Boas is clearly disappointed in Bale's reluctance to return to the club, but stopped short of suggesting he felt betrayed by the player.
"No - I think he obviously had a great season," he said. "What is happening is a dream move for him."
"In the end there will be a three-way agreement. Tottenham will accept the biggest deal in world football. In the end I think, if Tottenham accepts it and everything goes all right it will be the end of the story."
For football fans all over the world, it's a story that really does need to end soon.