Arsenal legend Ian Wright questions Yohan Cabaye's character after he refuses to play for Newcastle
by Chris Mendes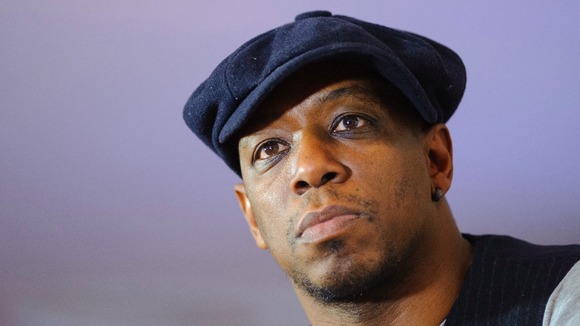 Arsenal legend Ian Wright has told ITV.com he has major reservations about Arsenal target Yohan Cabaye, who was subject of a failed £10m bid from the Gunners last week.
Speaking before Arsenal's Champions League victory over Fenerbahce last night, Wright confessed he hasn't been impressed with the attitude of Newcastle's French international.
"He seems very similar to what we've got and he's obviously a quality player," said Wright. "I'm just a bit worried about the fact that he's refused to play [for Newcastle]."
"That doesn't make me feel good. If he refuses to play then he'll refuse to play again if it doesn't suit him and I don't think you really want players like that around the squad," he explained. "I think he should be professional like Wayne Rooney has been, play his game and make a club like Arsenal say 'yeah, that's the type of player we want.'"
Arsene Wenger has been criticised by supporters and sections of the media for his lack of activity in the transfer market and Wright believes it is imperative for Arsenal to strengthen this summer.
"They definitely need to add to the squad and it's not because of the lack of quality, it's because there is a lack of numbers," said Wright. "If they started the season with just the players they've got now, with a couple of injuries the squad gets depleted pretty quickly."
Wright won the Premier League, FA Cup and Cup Winners Cup at Arsenal, and believes his former club must add five new players to the squad if they are serious about challenging for major trophies this season, starting with a striker to compliment Olivier Giroud.
"I think we need an out-and-out striker who can make movements off someone like Giroud, because I like Giroud," he said. "Another midfielder, two centre halves and a very good goalkeeper to back up Szczesny or for Szczesny to back him up, because I feel he needs some competition to become a real top goalkeeper at this club."
Wright is also predicting a close run battle between Arsenal and Spurs in the league this season:
"it's always going to be tight." he said. "You have to feel with the signings [that Spurs have made] it could be really tough this season."