Man Utd offer for Ander Herrera turned down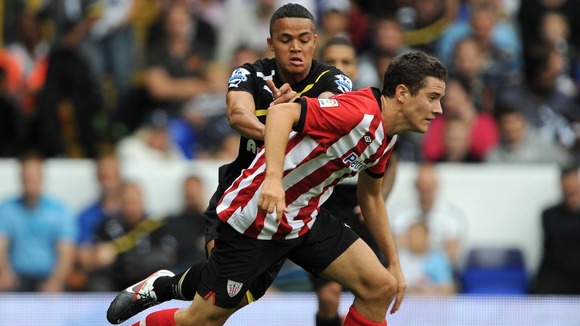 Athletic Bilbao have turned down an offer for midfielder Ander Herrera and warned prospective bidders the club are not open to negotiation.
Club president Josu Urrutia said on Friday that Athletic received a firm bid for the 24-year-old the previous night and immediately refused the proposal.
Herrera has been suggested as a possible target of Manchester United this summer, although there is no indication of where Thursday's bid has come from.
Athletic have stated that any player can leave the club, but only if he pays his full release clause which in Herrera's case is reported to be 36 million euros (£30.75million).
Speaking at a press conference, reported on Athletic's Twitter feed, Urrutia said: "We have had an offer for Ander Herrera.
"Our club is different, it is based on sentiment. Our objective isn't to make money.
"We received the offer last night and have communicated that we will not negotiate for our players.
"For a player to go, first the player must express his desire to leave the club and pay the release clause."