Manchester United fail to sign Ander Herrera from Athletic Bilbao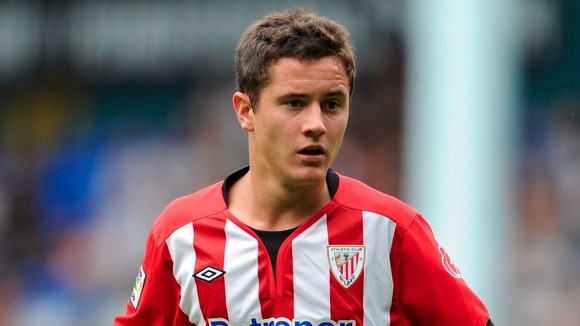 Manchester United's shambolic transfer window dealings seems to have taken another downturn after reports emerged in Spain tonight that their attempt to sign Athletic Bilbao midfielder Ander Herrera had failed.
United officials arrived at La Liga headquarters in Madrid tonight, apparently to meet the clause in Herrera's contract that would allow the 24-year-old to complete a move to Old Trafford.
However, they were unable to complete the formalities and left without lodging the payment.
Although it was established they had an additional hour to conclude the deal providing a Deal Sheet with the signature of both clubs and the player was submitted to the Premier League, it seems they have been unable to complete the purchase.
It means United are now left to rush through the transfer of Marouane Fellaini from Everton as their only summer purchase of any note.
Although the Belgian is a top quality player, tonight's events, which also included claims of a failed bid for Real Madrid's Sami Khedira, will not reflect well on either new manager David Moyes or in particular executive vice-chairman Ed Woodward.