Southgate admits Fergie was right about his Middlesbrough appointment in 2006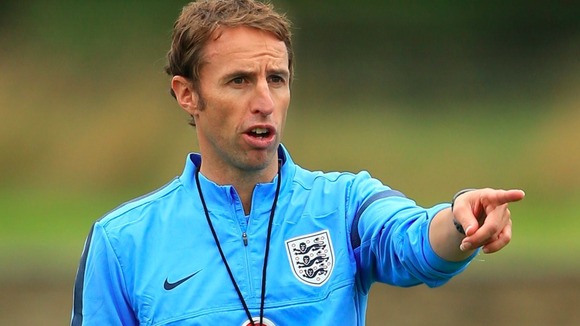 Gareth Southgate has admitted Sir Alex Ferguson was spot on when he condemned his appointment as Middlesbrough manager in 2006.
Lacking any managerial experience, or even the requisite coaching badges, Southgate was still the choice following Steve McClaren's exit to manage England.
Ferguson was not happy.
But after a bright start, Southgate's stint in charge of the Teesside outfit ended in failure, with Boro relegated and making little impression in the Championship before the defender was axed.
It has taken him some time to force his way back, flirting for a long time with the post of FA technical director recently filled by Dan Ashworth.
Instead he has been appointed as England Under-21 manager, beginning his reign with a 1-0 win over Moldova in Reading on Thursday.
"The ideal scenario is that you start with kids," Southgate said.
"Kids will listen more and won't be quite as critical of your sessions because they're delighted to have an enthusiastic coach.
"You can learn with a little less pressure and try things in training sessions.
"There's not a perfect pathway but in an ideal world you wouldn't be a first-team manager first time out.
"When I got the job Sir Alex said what he did and reiterated it at the League Managers' Association dinner this year.
"He was absolutely right."
Southgate looks back now and can see that whilst he did make mistakes, there were other more positive aspects to his work at the Riverside Stadium.
And as he got further down the road towards being appointed technical director by the FA, he realised it was not the role he wanted.
"I realised in my heart I wanted to coach," said Southgate.
"During the process I had a few opportunities to go and coach and didn't take them.
"Then sitting watching Champions League or England matches I realised that was the challenge I really wanted and felt more than capable of doing."
Having managed in the Premier League already, Southgate had no aching desire to plunge back into that shark-infested pool.
But once he knew the opportunity to work with some of England's finest young talent was in the offing, he wanted to approach the task without distractions.
And that meant sacrificing his TV work for ITV.
It was the opposite of Gary Neville, who felt retaining his input at Sky Sports was an invaluable part of his work alongside Roy Hodgson with the senior Three Lions squad.
But Southgate does not feel comparisons are valid.
"Gary's isn't a full-time role with the FA whereas mine is," he said.
"I have to line-manage the other age-groups as well and that will require a huge time commitment.
"It wouldn't have been feasible to do both but I want to be recognised as a coach. I am committed to it and don't want there to be any perception that I've got a life-raft there in case things don't work out.
"I want this to work and want to give everything I can to the organisation.
"Gary's is a different scenario. His is a part-time role similar to when I was working with FA as head of elite development."