Chelsea's Ramires asks Dante to apologise to Bayern's Mario Gotze for Super Cup injury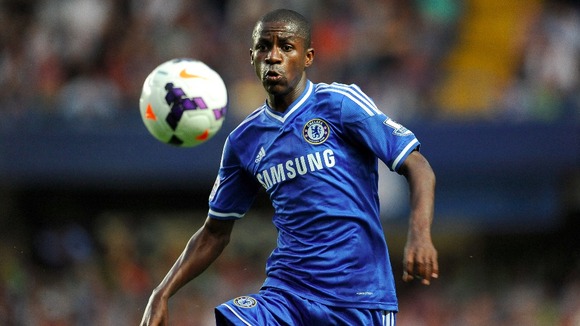 Brazil defender Dante has apologised to his Bayern Munich team-mate Mario Gotze for a foul on him by compatriot Ramires in the UEFA Super Cup.
Gotze sustaine an ankle injury after being fouled by the Chelsea player in Prague last month and he was forced to wear a plaster cast for a week.
He has been ruled out for several weeks and Dante has passed on the apologies of his Brazil team-mate via Germany's Bild newspaper.
"Ramires is an incredibly kind person and he's told me that he is very sorry about Mario's injury," Dante said.
"He definitely did not want to injure him and he has asked me to apologise to Mario on his behalf."
Gotze, who joined Bayern from Bundesliga rivals Borussia Dortmund in the summer, is not expected to return until next month and he could miss Bayern's first two Champions League encounters.
He also missed last May's Champions League final due to a groin injury which sidelined him until late in pre-season, but Dante is convinced Bayern's fans will soon get to see the best of the Germany international.
"Mario's very important and he will come back stronger than ever," he said.