Arsenal boss Arsene Wenger concerned about supporters at 2022 World Cup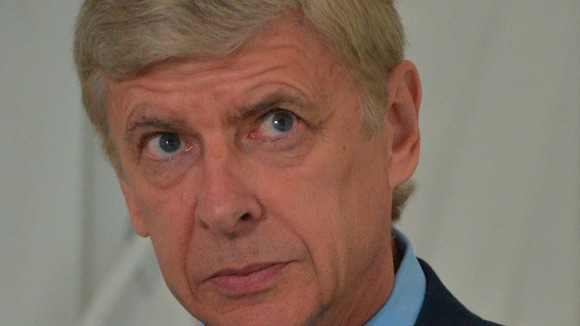 Arsenal boss Arsene Wenger claims the main concern over playing the 2022 World Cup in Qatar during the summer months is the safety of supporters.
European countries have given their overall backing to FIFA moving that year's tournament in the Middle East to the winter, with some expressing a preference to play in January and February instead.
Wenger, however, said FIFA should show confidence in their own process of selecting host countries.
He said: "FIFA voted for Qatar and they have to stand up for them now and make sure it is done in decent conditions.
"For me, the main worry is for the fans, it is not for the players - they will adapt and play under circumstances where there are good conditions.
"The problems you can raise are how the number of fans who go to the World Cup can cope with the heat and with the conditions that are extreme in the summer, that is the main worry.
"I hope when FIFA made their decisions, they considered that because it is the only worry. The stadiums will be air conditioned, but you cannot have that in every street.
"I am open to any idea. If it (World Cup) is better in the winter, why not? But I have not seen the proposal of Qatar, what they have done. If FIFA have decided that is a fantastic project, why not? I believe them."
UEFA president Michel Platini is a strong supporter of a switch to winter but remained cautious despite winning unanimous approval from the 54 member associations. He said it was now up to FIFA president Sepp Blatter to take the lead.
He said: "We haven't said that we agreed fully. What will happen, that's more complicated and it's hard to discuss."
Platini, who voted for Qatar and wants it to be played in January so as not to impact with the Champions League, added: "It's a complicated discussion, let's let Mr. Blatter carry out that discussion. It is FIFA's problem."
Earlier this week Blatter claimed European FIFA members had been pressured by politicians into voting for Qatar - viewed as a dig at Platini, who has always denied French president Nicolas Sarkozy had talked him in to doing so.
Platini responded saying: "With the extraordinary experience Mr Blatter has, he has only all of a sudden realised there are economic and political influences when we decide who is going to host Olympic Games and so forth? It's better late than never I guess."