Southampton goalkeeper Artur Boruc eyes title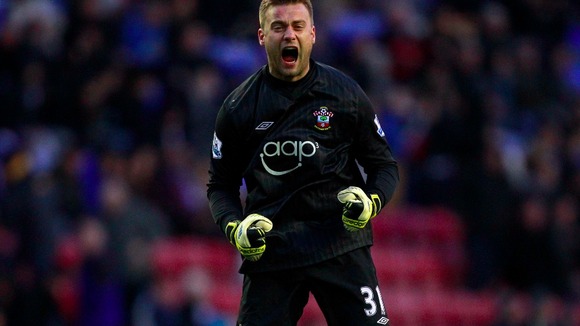 Artur Boruc knows his target could be considered fanciful but he sees no reason why Southampton cannot push for a Champions League place this season.
Four years ago the club were teetering on the financial precipice, wondering whether or not they would even been able to start their League One campaign.
Now, they are readying themselves for a trip to Liverpool in the Premier League after splurging £35million on just three players over the summer.
That outlay highlights the ambition on the south coast, with European often football mentioned as a realistic target.
Back in April, Boruc spoke of his belief that Champions League qualification was an achievable aim for Southampton down the line - and he feels that could even become a reality this term.
"It might sound weird, but if you really, really think about this, I would not say we are worse than any other team in England, so why not?" he told Press Association Sport.
"If we're going to work hard, if we are going to believe in our work, we may be there.
"I am always dreaming about the Champions League. Obviously it is going to be tough but I think there is a chance towards the top of the league.
"I mean, why not win the title in the future? It sounds like something unbelievable and now it may be, but if you believe, it may happen. We do believe so hard we can achieve it."
It is quite a statement from Boruc and one few will take seriously given Saints' start to the season.An opening-day win at West Brom has been followed by home draws with Sunderland and West Ham, as well as a defeat at Norwich.
"Obviously it should be better," said Boruc, speaking at the Southampton Boat Show as part of the club's partnership with Sunseeker.
"We've had a couple of games that we could have got more points from, but overall I think we are quite pleased with our performances.
"We are hoping that in the next couple of games things can get better for us.
"We've got quite a tough game just now against Liverpool, but you know if you want to go top 10 you need to collect points from that kind of game as well. Hopefully we can do that on Saturday."