Chelsea boss admits he could play Chelsea's under-21 team against Arsenal in the League Cup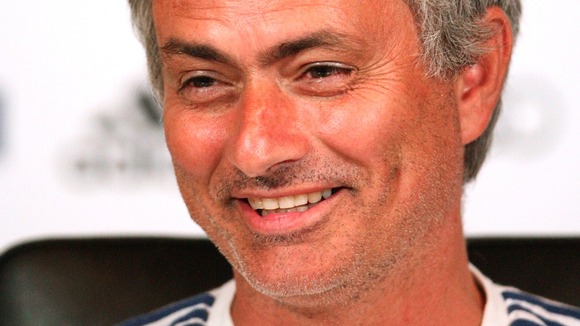 Jose Mourinho is frustrated at the fixture scheduling which means he is likely to field a young Chelsea side in next month's League Cup fourth-round tie against Arsenal.
Chelsea host Manchester City on Sunday, October 27 and two days later, on October 29, head to the Emirates Stadium before travelling to Newcastle on November 2.
Given the proximity of the fixtures - necessary as a result of a packed calendar and fixtures and policing elsewhere - the Portuguese plans to rest his first-team players.
"I have to make a decision, but probably my decision is that the under-21 team will have a very good experience to play in the Capital One Cup," said Mourinho, whose side beat Swindon in the third round last Tuesday.
"We play Sunday against Man City and we play Tuesday against Arsenal. When the people that decide the fixtures play us on the Tuesday after a Sunday match and Arsenal play on the Saturday (against Crystal Palace), it's something that I have to accept, because I have no other option, but I have to prioritise.
"The league is more important. After that we go to Newcastle, too, and probably it will be a good chance for the kids to play a good match."
Mourinho twice won the League Cup in his first spell in charge.