Roy Keane and co. kicked Cristiano Ronaldo in training to curb his diving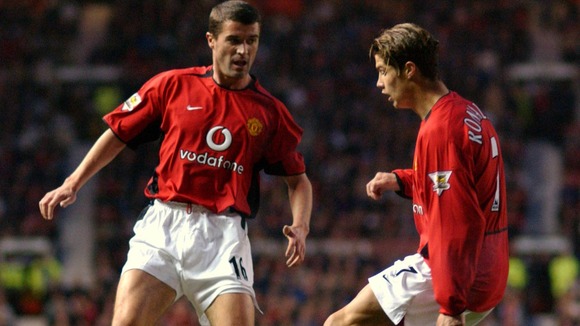 In a new ITV documentary about Cristiano Ronaldo, his former Manchester United team-mate Phil Neville reveals how the club's senior players used to kick the Portuguese youngster relentlessly in training in a bid to toughen him up and teach him to eliminate diving from his game.
"He dived a lot," Neville told ITV reporter Gabriel Clarke. "He tried to buy fouls and he came in for a lot of criticism. The boys [at Man Utd] were hard on him for his diving and it was putting us under pressure.
"I'd say the first 12 months there was a massive toughening up process. In training at the time you had Keane, Butt, Scholes, and every time he got the ball they kicked him and they kicked him – not just once, they kicked him every day, every week, all season."
The lesson paid off as, according to Neville, Ronaldo is now "the best player in the world". But then Ronaldo would work as hard as any of his United team-mates to develop his phenomenal talent, as Neville confirmed: "I would see him take a ball and run around the whole of the Carrington training complex, developing his skills, developing a trick to beat a defender… it's probably a mile-and-a-half around the complex, and he did it every single day."
Watch 'Cristiano Ronaldo – Footballing Superstar' on ITV4 on Tuesday 1st October at 10pm