Champions League tactical preview: Celtic v Barcelona
by Paul Wilkes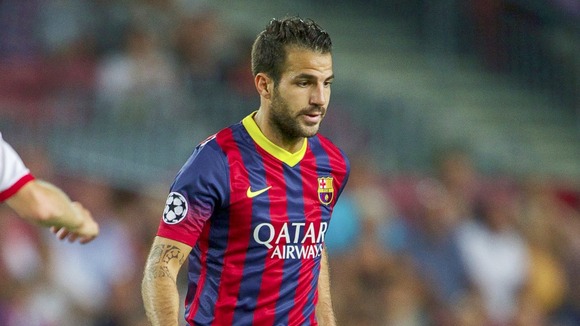 It's less than a year since Barcelona last visited Celtic Park, when 'the hoops' recorded a historic victory. That performance was held up at the time as the perfect example of how to combat the tiki-taka style, but in reality, it was the perfect use of Neil Lennon's available options. As Rafa Benítez has previously elucidated when working as a television pundit, the best way to play against Barcelona, depends on the squad and players you have at your disposal.
In the match last November, Celtic defended superbly, but also rode their luck as they initiated just three shots to the Catalans huge 25 efforts on goal and it should be noted that Pedro hit the crossbar with the score level at 0-0. Victor Wanyama used his considerable height advantage over Jordi Alba to head home the opener - the midfielder has since departed for Southampton - whilst Alba is out through injury.
It shouldn't be forgotten that the spine of Barcelona was considerably weakened with neither first choice centre-half Gerard Piqué or Carles Puyol starting and holding-midfielder Sergio Busquets was also missing. Miku did a brilliant dual-function of pressurising Alex Song when Blaugrana had the ball and linked the midfield with lone-striker Georgios Samaras when attacking, the Venezuelan was only on-loan from Getafe and is expected leave the Madrid club to join Al Gharafa Sports Club in the near future.
Watch highlights from last year's conquest
Possession
The debate over Barcelona's style continues in Spain as manager Gerardo Martino looks to play a little more direct than the previous coaches Pep Guardiola and Tito Vilanova. This doesn't mean he is from the Tony Pulis school of football, but that occasionally he would like his side to play a long ball to bypass the first press from the opposition. His comments after the win over Almería confirms his willingness to stick within the ethos in a similar manner to that of his predecessors, he said: "We didn't control the match in the first half like we should have," he explained. "In the second half we had complete control. It was similar to what we've seen in previous matches." At Rayo Vallecano the opponents had more of the possession than Barcelona for the first time in 317 games, but don't expect Celtic to try and compete for that, their strength lies within the organisation and positioning of the team as a whole.
No Messi, no cry?
Of course, the hardest part of facing Barcelona is knowing how to nullify the threat of the World's greatest player. The Argentinian will be out for approximately two to three weeks, after picking up thigh strain whilst scoring against Almería at the weekend. The only time Martino has had to field a team without Lionel Messi was in the second week against Málaga, in that game Cesc Fàbregas played in the 'false nine' role. Fàbregas' movement is more vertical when used as a striker than Messi's, whilst his starting position is closer to the centre-backs as he looks to run behind the final line.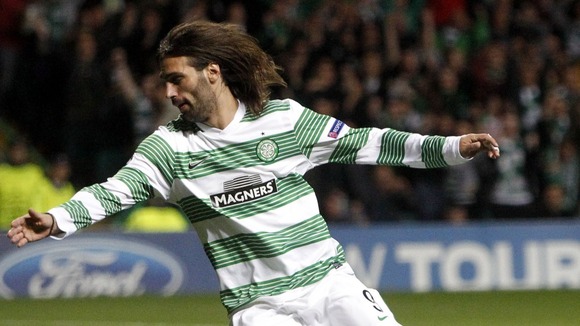 Set-pieces
Celtic's best opportunities are likely to come from corners and free-kicks, but the presence of both Busquets and Piqué will certainly mean that Barcelona aren't as vulnerable as their previous meeting. Even with that added height, it still remains an area which less technically gifted sides can cause significant damage through good execution.
Wide areas
A key to Celtics strategy is likely to be their narrowness, by keeping the full-backs tucked in there are few gaps to play through the middle and Barcelona are then forced to cross the ball. The Scottish team will exploit the space vacated by Dani Alves and Adriano, as the Brazilian full-backs push forward supplying Barcelona's width. Accurate direct balls into the channels will not only give Celtic a chance to counter attack, but also offer welcome relief from the pressure created by Barça's superior ball retention.
Key battles
Lustig v Neymar - With Adam Mathews withdrawing early versus Kilmarnock there's every chance his replacement Mikael Lustig will start at right-back. Lustig tracked Alexis Sánchez effectively last time around before he picked up an injury, though in a head-to-head with Neymar it will be a totally different proposition. The former Santos winger will be expected to provide the creative spark with the absence of Messi and it will be interesting to see if he pulls his marker out wide to provide room for others or rely on his own footwork to open up the defence.
Paul Wilkes is a freelance European football writer specialising in Spanish players and tactics, he is also the Editor of LaLigaUK