Cristiano Ronaldo given Arsenal No.9 shirt before Man Utd pipped Gunners to deal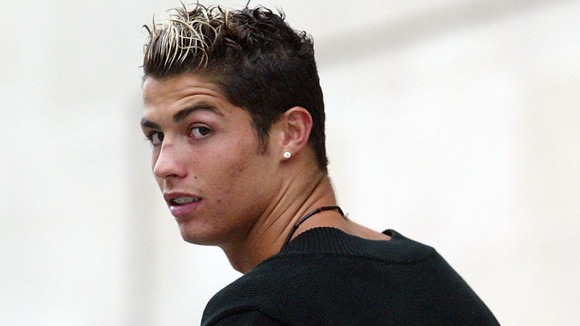 Arsene Wenger has revealed Cristiano Ronaldo came so close to joining Arsenal that he was given his own No.9 Gunners shirt with 'Ronaldo' on the back.
As our ITV4 documentary on Ronaldo (watch it tonight at 10pm) reveals, Manchester United pipped Arsenal to a deal for the Portuguese teenager, after compatriot Carlos Queiroz intervened at the eleventh hour.
Wenger told ITV reoporter Gabriel Clarke: "He was very close to coming here. He has a number nine shirt with Ronaldo on the back from Arsenal Football Club.
"What happened was that Carlos Queiroz went to Manchester United and they snapped him away from us because he knew him from Sporting.
"That's what life is about. You give your best but sometimes you might find that people are stronger than you. That can happen as well."
Watch 'Cristiano Ronaldo – Footballing Superstar' on ITV4 on Tuesday 1st October at 10pm