Qatar 2022 World Cup can learn from London 2012 – PM Cameron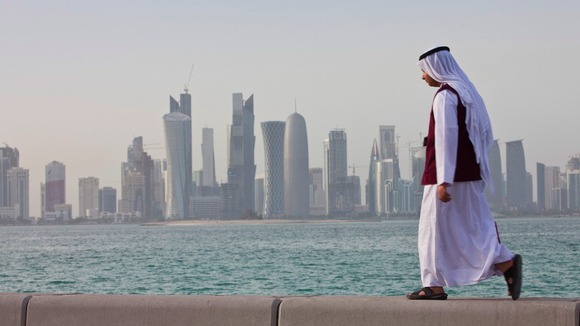 Qatar should learn from the UK's fatality-free construction of the 2012 Olympic venues, David Cameron said as he urged authorities in the Middle East country to improve standards for World Cup stadium workers.
"My message is that they ought to insist on better," the Prime Minister said following reports that large numbers of migrant workers are dying on building sites for the 2022 football tournament.
The Gulf state is reported by the Guardian, which carried out the investigation into standards, to have promised a crackdown on exploitative private building firms.
Without reform, campaigners warn, at least 4,000 workers could die before a ball is kicked.
"We in the Olympics, I think I'm right in saying, managed to build that entire Olympic Park with the best ever record on safety - no-one dying during construction, keeping injuries to an absolute minimum," Mr Cameron told BBC Radio 5 Live.
"It can be done. The British construction industry we really can hold up as a good example to the rest of the world. That gives us an advantage in saying to the rest of the world 'We'll come and build some of your infrastructure'.
"This was an area we were bad at in the past and I think everyone has a duty to insist on the best safety standards."
Qatari labour minister Saleh al-Khulaifi has promised a more rigorous inspection regime and extra interpreters to speed up the complaints system.