Manuel Pellegrini - A man who needs a midfield
by Will Unwin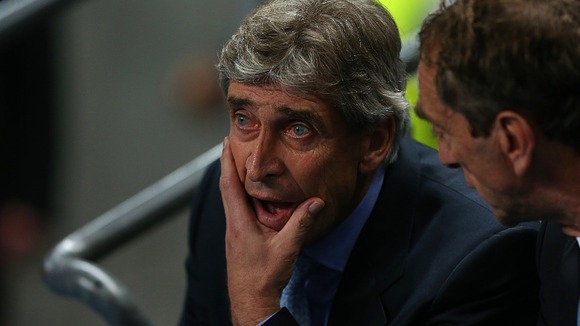 Two years ago Manchester City lined up against a team evolving into one of the world's best, and were considerably second best on a dramatic night in Munich. On Wednesday they met the fully grown beast.
On the pitch, the men in Blue made little impact on Bayern in 2011, as the eventual finalists showed their superiority from start to finish at the Allianz Arena thanks to two Mario Gomez strikes, and it was even worse this time around.
Away from the green turf the English club made headlines for all the wrong reasons thanks to the combustible Carlos Tevez clashing with the equally fiery Roberto Mancini, with the Argentine refusing to warm up – a similar episode might have offered light relief on this occasion.
Since then both men have left the East Manchester, and new manager Manuel Pellegrini is looking to make the Eithad a more harmonious place.
Few of the personnel have changed over the last 24 months - eight of the starting XI from 2011 were in from the beginning still this week - but City have struggled for consistence in that time. After some promising performances this season, Pellegrini's haven't backed them up with a run of victories.
After a composed beginning against Bayern on Wednesday night, City suffered from their frailties once again, allowing European player of the season Franck Ribery to find space 25 yards from goal and fire home beyond a desperate Joe Hart, who could only get the weakest of hands to a powerful struck shot.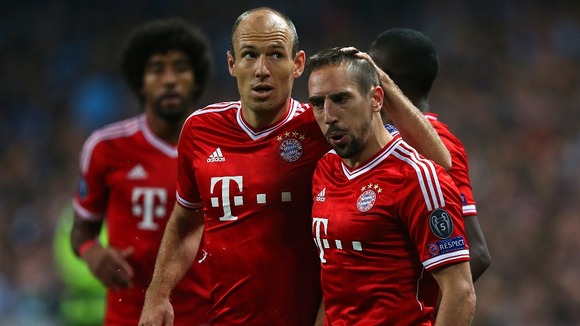 Millions have been spent by City in the intervening period, but they still looked well short of the class offered by the European champions, with the home team's midfield mirroring that of an unfortunate school side being forced to play adults.
Bayern players found space with ease as Yaya Toure gave off his lethargic scent during a tiring first half – an odour he creates when up against top clash opposition. Fernandinho failed to offer any defensive solidity alongside the Ivorian, something which allows further questions to arise about Gareth Barry's departure.
At least on that night City in Munich could call on expert defensive midfielder Nigel de Jong, instead of the inept Javi Garcia, who was Pellegrini prime substitute candidate, but wasn't brought on to aid the crumbling outfit.
Outwide Bayern were also allowed freedom, as City were unable to deal with Ribery and Arjen Robben, who consistently found themselves in one-on-one situations with the full-backs due to a lack of interest in backtracking from Samir Nasri and Jesus Navas.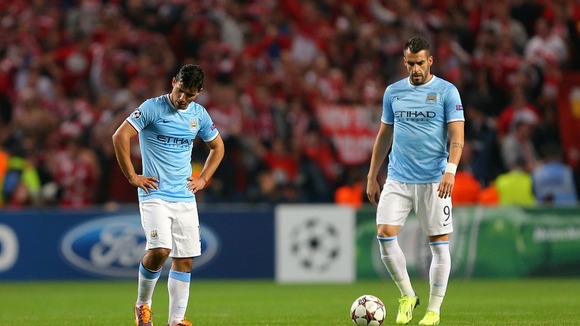 All this extra running might have contributed to a calamitous second for Bayern, as a long ball over the top was latched upon by Thomas Muller, calmly rounding the keeping a slotting into an empty net, after Gael Clichy forgot what defending was, standing stationery on the edge of the box.
A third quickly followed, as Robben struck from inside the area, but the game was already over, and City's problems suitably highlighted.
The archaic 4-4-2 formation won't win you continental titles anymore, especially when the components aren't sturdy enough. Bayern's accomplished 4-3-3 showed perfectly what teams should aspire to. Pellegrini will need to utilise the months prior to January scouting ball winners in midfield, who can add to the squad for the run-in, which should still include Champions League knock-out games.
Fernandinho and Yaya Toure don't have the discipline to control the centre of the park against the very best sides in Europe. Sadly, the second choice options for Pellegrini are the slow Garcia and injury-ridden Jack Rodwell.
A late resurgence from City, including a great finish from Alvaro Negredo with ten minutes to go, showed they can offer something against the elite with a few tweaks to their laboured midfield and sleepy defence, but the urgent need for Pellegrini is to identify someone to bolster the ranks in the heart of the pitch, and to leave the classic 4-4-2 with the teams of Champions League past