Arsenal midfielder Jack Wilshere admits smoking was a mistake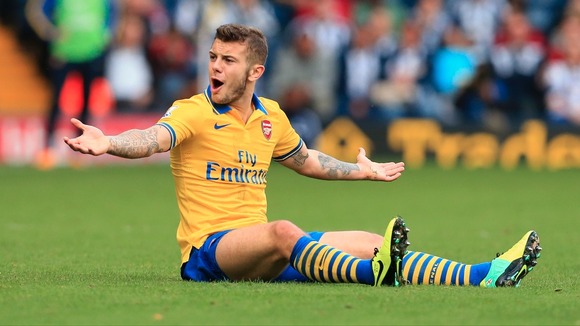 Arsenal midfielder Jack Wilshere has admitted he made a mistake by smoking a cigarette but has insisted he will never be drawn in to it again in future.
The 21-year-old was photographed smoking outside a London nightclub in the early hours of Thursday morning as players wound down following Arsenal's 2-0 win over Napoli, with Gunners boss Arsene Wenger later criticising the England international.
Despite the incident Wilshere was recalled to Wenger's starting line-up for Sunday's 1-1 draw at West Brom, scoring the equalising goal which took Arsenal back to the top of the Barclays Premier League table.
Wilshere's 63rd-minute strike was his first league goal in almost three years and he feels he vindicated Wenger's faith in his ability after a week in which he was asked to explain his actions to the Frenchman.
"Players make mistakes," he told Arsenal Player.
"I am not a smoker. I spoke with the boss and he asked me what happened, I explained to him and we sorted it out.
"He put me in the team and hopefully I repaid him. I am not a smoker so I think that will be my last (cigarette)."