Theo Walcott 'confident' of England win over Montenegro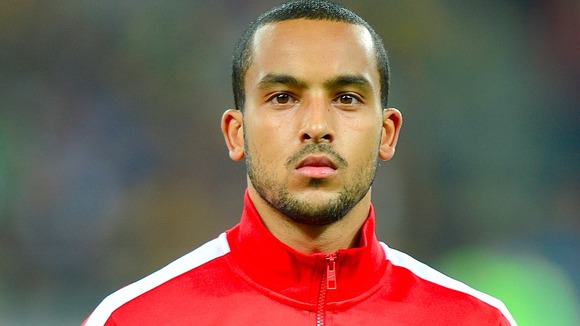 Speaking exclusively to ITV.com, England and Arsenal forward Theo Walcott said he's confident that the Three Lions will get a positive result against Montenegro at Wembley – a home victory will put Roy Hodgson's side in a very strong position to win Group H and qualify for next summer's World Cup in Brazil.
"I am confident… the important thing in games like this is to be confident," Walcott told ITV.com. "Everyone needs to trust each other, and that's what the manager will be saying to the players, and the players to each other. That's all it takes.
"Everyone wants to be at World Cups and be remembered in the history books, so everyone will want to make sure we can get the win tonight."
Walcott, a special guest pundit for ITV Sport tonight, also admitted he'd love to be on the pitch instead of inside the studio:
"I'd love to be out there. It's not nice to be injured, but it's just another one of those frustrating things, but we've got a team of players who play in the Premier League week in, week out, so this won't phase them tonight. At home, everyone knows the job to be done, and I'm sure they won't let anyone down tonight."
Watch England v Montenegro live on ITV and ITV.com at 7.30pm