Blaszczykowski: We want to entertain 20,000 Poland fans at Wembley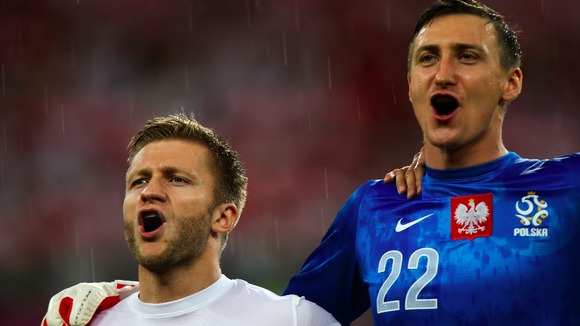 Poland skipper Jakub Blaszczykowski intends to send 20,000 fellow countrymen home happy by ruining England's World Cup dream at Wembley.
The Football Association has created a storm of controversy by doubling the normal visitors' allocation for the fixture, which England must win to guarantee their place at Brazil 2014.
The FA has defended the decision on security grounds given the number of Polish fans who wanted to attend the game and the fact so many tickets remained unsold by Friday evening.
And Borussia Dortmund midfielder Blaszczykowski insists Poland can take maximum advantage.
"I am happy to hear about so many Poles coming to the match. We want to entertain them and get a very good result at Wembley," he said.
"Hopefully we will play well enough to send them back home smiling."
Blaszczykowski's comments were reinforced by coach Waldemar Fornalik, whose job is on the line after a dismal campaign which is likely to see Poland finish fourth in Group H.
"It will be a significant impact to have so many fans in the stands," said Fornalik. "Polish fans have a track record of lifting the team in good times and bad."
Despite boasting talent such as highly-rated striker Robert Lewandowski, all Poland have left now is to salvage some pride at England's expense, whilst also carving out a piece of history to go alongside the 1973 Wembley epic in which they denied Sir Alf Ramsey's team a place at the following year's World Cup in Germany.
"That game in 1973 has a very important place in our history," said Blaszczykowski.
"People still talk about it now.
"It would be exciting to be part of history ourselves by getting a good result again."