Inter Milan sell controlling stake to Indonesian billionaire Erick Thohir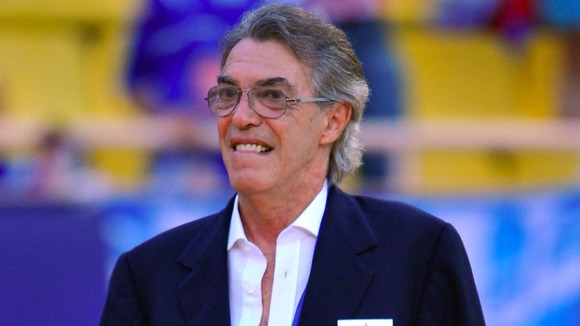 Inter Milan president Massimo Moratti has confirmed a deal has been done to sell a controlling interest in the club to Indonesian billionaire Erick Thohir.
Thohir has been in talks over acquiring a 70% stake in the club. Inter are yet to confirm any details of the agreement, but Moratti said in an interview on the club's website that an announcement will follow shortly.
"It has all been signed," he said. "I believe there will be a press release in the next few hours."
Moratti assured fans he was putting the club in good hands even as he came to terms with handing over control.
"When you are changing something as big as this in your life, you do not yet know how it will affect you," he said. "There's a love for the thing, and also a satisfaction to think you have put it in good hands. I'm sure of that because these are very decent people with good character."
The Moratti family has had a long association with Inter, with Massimo the fourth son of Angelo Moratti, who was the president of the club during their so-called 'Golden Age' in the late 1950s and 60s.
The younger Moratti took over as president in 1995. He said he did not yet know if he would remain at the club.