Is Borussia Dortmund manager Jurgen Klopp a younger version of Arsenal boss Arsene Wenger?
by Liam Coleman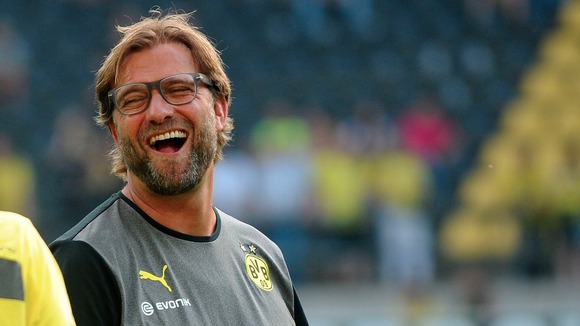 There are not many similarities between Mats Hummels and Thierry Henry. Yet both of these players had their prospects written off early in their career. Hummels was deemed too slow by Bayern Munich and was offloaded to Borussia Dortmund; whilst Henry had an unsettled six months playing as a winger at Juventus before he was snapped up by Arsène Wenger. The careers of both these players were salvaged by managers, who saw world class potential in them and successfully extracted that.
This is one of several reasons why people liken Jürgen Klopp to Wenger and see him as the man, who could one day end up replacing the Frenchman in charge of the North London club.
Both managers have also achieved success, whilst applying financial prudence. When Klopp took charge of Borussia Dortmund, they were on the verge of bankruptcy and in the midst of a period of mid-table mediocrity. Klopp is widely credited as the main catalyst for transforming Dortmund from also rans into Champions League finalists with a shoestring budget. Arsenal were not in the clutches of financial peril when Wenger was appointed but they were not the Champions League regulars that they are nowadays. Wenger, backed by minimal financial muscle, won two doubles and created a squad that went 49 games unbeaten.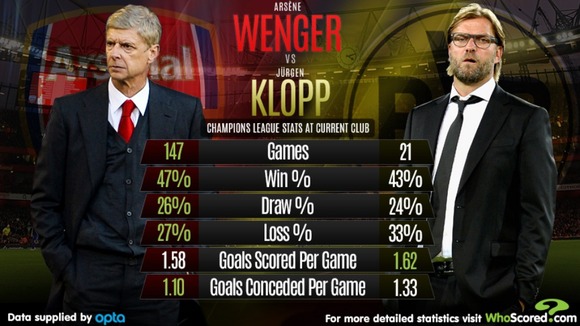 This financial prudence has, over recent seasons, come back to haunt both Klopp and Wenger. The summer of 2013 saw the departure of influential playmaker Mario Götze to Dortmund's Bundesliga rivals Bayern Munich, whilst Polish striker Robert Lewandowski is widely rumoured to be set to follow suit. Klopp bemoans this attitude from certain players: "If players are patient enough we can develop the team into one of the biggest in the world." Wenger has recently had similar grievances: in the last two years he has had to oversee the sales of Cesc Fabregas, Samir Nasri and Robin van Persie at times when the club has looked close to returning to the summit of English football.
Another unlikely parallel can be drawn here between Shinji Kagawa and Emmanuel Adebayor; at Dortmund and Arsenal respectively they were players, who struck fear into the hearts of oppositions. Both players opted for big money moves and now find themselves lucky to play more than ten minutes of first team football a week.
Jurgen Klopp isn't always the calmest of human beings.
This demonstrates that Wenger and Klopp are both managers famous for getting the best out of their players. This can be partly down to the team spirit that both managers make central to their philosophy. Klopp famously does not show his players videos of Barcelona, but photos of them celebrating goals: "You see them celebrate goal number 5,868 like they've never scored before," he told The Guardian. "This is what you should always feel." Wenger has also talked about the importance of solidarity for the Gunners to challenge this season: "The mentality of champions is something that builds up through a season. We have a desire and a spirit."
Wenger has acknowledged Klopp's similar philosophy: "He's a younger version (of me) for sure," the Frenchman said in 2011. Whether Klopp will ultimately replace Wenger in the future is yet to be seen, but a fascinating clash of these similar footballing ideologies on Tuesday night is guaranteed.