Mourinho takes Cardiff punishment and plans no contest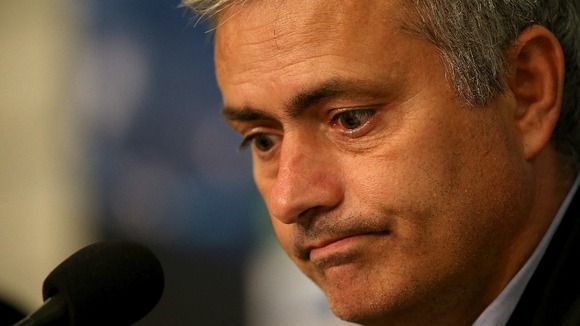 Chelsea manager Jose Mourinho does not plan to contest the Football Association's charge of improper conduct following his dismissal against Cardiff.
The Portuguese was sent to the stands by referee Anthony Taylor during the Blues' controversial 4-1 win at Stamford Bridge and was hit with the charge and given three days to respond on Monday.
Speaking following the 3-0 Champions League win at Schalke, Mourinho insisted he will accept his punishment, which is expected to be a fine, after reading the referee's report.
The Chelsea boss said: "What the referee wrote is true. I was not aggressive, I was not offensive. I just had a disagreement.
"That in the game is resolved with 'shut up and sit down', (you) don't need to go to the stands.
"I accept the fine and against Manchester City (on Sunday) I can work."
Mourinho sat with surprised supporters following his touchline dismissal midway through the second half after repeatedly voicing his frustration to Taylor and fourth official Trevor Kettle.
The Blues boss was scathing of Cardiff, who he believed to be employing time-wasting tactics from early in the match.
Still Mourinho is unsure why he was banished from the dugout.
"He (Taylor) is honest and fair (in the report)," he added.
"What he writes is exactly what happened and exactly why I didn't understand why I went to the stands.
"And it's exactly why the punishment is just a fine."