Wilshere plays down Arsenal injury concern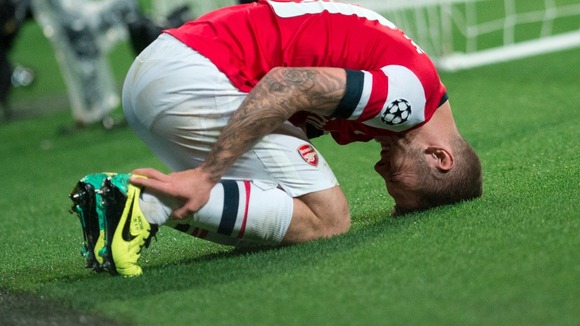 England midfielder Jack Wilshere caused some concern when he pulled up with an ankle injury towards the end of the first half when he chased a through ball into the Dortmund penalty area.
Wilshere, though, felt he would be okay for the weekend's Premier League game at Crystal Palace.
He said: "I jarred it when I was going through (on goal).
"My ankle stopped and my body went over it and I jarred it a little bit.
"For five or 10 minutes it was painful, then I ran it off, but it made sense to put ice on it.
"I've done that before, even before I had surgery. It is just one of those things.
"Obviously I will have treatment tomorrow because it is still a bit swollen, but I should be all right for the weekend."