Arsenal can take much more positives than negatives from their defeat to Borussia Dortmund
by Liam Coleman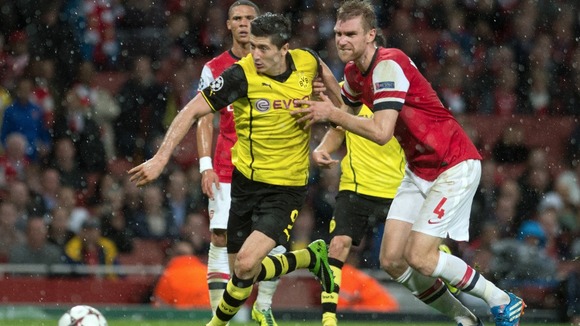 The critics have been dismissing Arsenal's remarkable football this season by suggesting they haven't played a top quality side yet.
While this dismisses the likes of Spurs and Napoli, no one can doubt that on Tuesday night Arsenal were up against a top quality side in last season's Champions league runners-up, Borussia Dortmund.
The Gunners ultimately came up short against the German side, but there was very little for Arsenal's critics to take from this performance in the form of ammunition.
For the first 20 minutes, Arsenal's fiercest critics would have been in fine voice. Borussia Dortmund settled into the match much quicker and made the North London side look like the away team. Jurgen Klopp's side constantly pressed the ball, whilst the yellow corner of the Emirates Stadium roared their side on with much more vigour than the 57,000 home fans.
The most obvious reason for Arsenal's stuttering start was the absence of Mathieu Flamini as a holding midfielder. Mikel Arteta came in to reprise the role he has made his own over the last two seasons, but in the early throes against Dortmund, the Gunners were too deep to utilise that added dimension the Spaniard offers as a defensive midfielder.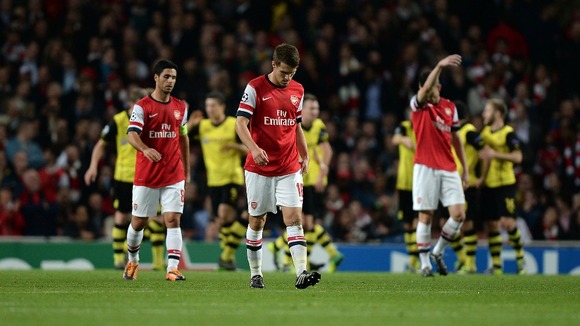 After sixteen minutes, Dortmund deservedly took the lead. Arsenal were victims of their own ideology: Aaron Ramsey received the ball on the edge of the Arsenal box and should have cleared his lines immediately; instead Rambo was caught in possession and the Germans capitalised.
Ramsey's costly error coupled with a lack of solidity in defensive midfield must have sent Arsenal's critics purring after the early exchanges.
Some teams would have been overawed by the dominant opening from Dortmund and changed their strategy; Arsenal refused to compromise their philosophy and steadily made their way back into the game against one of the continent's strongest teams.
As the halftime interval approached, Arsenal looked the team more likely to score; they had forced their way into the match and deservedly levelled through Olivier Giroud.
Many teams would have settled for a draw in this situation and seen out a tame 45 minutes. Arsenal, however, seemed to have the measure of Dortmund and sought to press their advantage home.
This left the Gunners exposed in defence and ten minutes from time a swift Dortmund counter was calmly finished by Robert Lewandowski, securing all three points for the German side.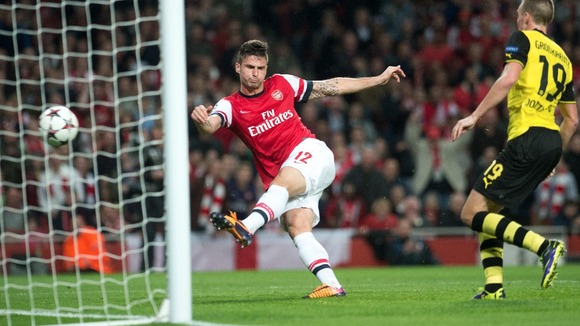 Very few would deny Arsenal deserved at least a point for their performance. They were widely praised for trying to take the game to Dortmund when other teams would have settled for a point against such illustrious opponents.
Yes, Kieran Gibbs was caught out of position for Dortmund's winner, but this was because Arsenal were pushing for a winner and should not overshadow another excellent game for the promising left-back.
Arsene Wenger's accusation that Arsenal were naive is much more astute and all-encompassing than flaky suggestions that they are far from the finished product. Tuesday's encounter was a small learning curve for a brilliant Arsenal side, who will continue to improve - just like Wenger suggested earlier this week.
For long passages of play Arsenal dominated this encounter and rarely looked out of their depth, something which should not be ignored.
This was the first major test for an Arsenal team built around Ozil. They failed. But they proved themselves as more than a match for one of Europe's finest teams, and the lessons are easy ones to learn from.