Crystal Palace confirm they have parted company with Ian Holloway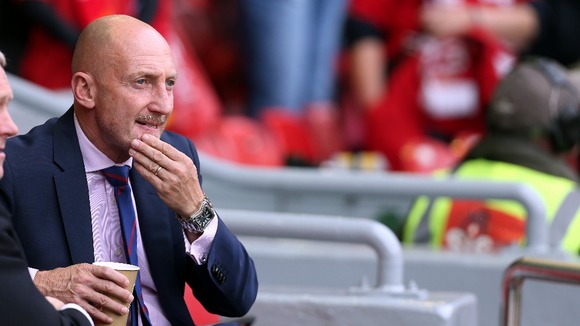 Crystal Palace have confirmed they have parted company with manager Ian Holloway.
In a press conference called this evening, Chairman Steve Parish said:
"Ian felt that a new approach might help keep us in the division. I've enjoyed every minute of working with Ian. He leaves our club with his head held very high. I'd like to put the record straight. We've never fallen out. We've worked together brilliantly. We feel we need to move on to progress."
Speculation had centred on the 50-year-old manager's future following Monday night's 4-1 home defeat to Fulham, that left Palace second from bottom in the Premier League.
Speaking at today's press conference, Holloway said:
"I have pride in the job we've both done. It wasn't easy. If Steve's last manager wasn't headhunted I wouldn't have been here.
"We need to shut up shop in this division. At the minute we've got a whole new group there.
"Part of my talking with Steve was about am I the one with the energy left?
"I have to hold my hand up and say we didn't keep the spirit that got us up. We changed too much too quickly.
"Someone new coming in now with a tad more experience at this level will have 30 games left."
Holloway was appointed by Palace in November 2012 and led the club to promotion through the play-offs, with a 1-0 win over Watford at Wembley securing their place in the Premier League.
Palace have taken just three points from eight league matches since their promotion to the top flight, with Sunderland the only team possessing a worse record. Palace are five points adrift of safety.