Chelsea manager Jose Mourinho reckons Manchester City are favourites for the Premier League title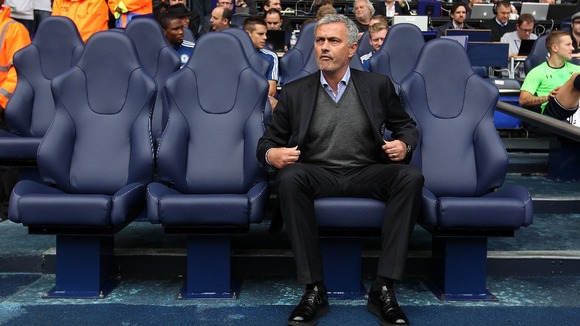 Jose Mourinho suggested it is right that Manchester City are declared Barclays Premier League title favourites after his first Chelsea side received the same label following their lavish spending.
Squads richly assembled by Roman Abramovich and Abu Dhabi's Sheikh Mansour, one of the few men in the world with more disposable cash than the Russian oligarch, do battle at Stamford Bridge on Sunday in one of the most eagerly anticipated contests of the season so far.
The cash-injection renaissance of City has echoed Chelsea's - Mourinho led the Blues to a first championship in 50 years in 2005; City won their first in 44 years in 2012 - and the Portuguese believes City should be subjected to the same scrutiny as his side.
"You have to say that," said Mourinho, when asked if City should be considered favourites.
"You (the media) said that in 2004 and 2005 (about Chelsea). Now it's up to you to say yes or no."
City have "two very good teams" Mourinho says.
"One playing and another one on the bench and in the stands," he added.
But the visitors will be without one of their most influential players in injured captain Vincent Kompany.
With the options at their disposal, Mourinho does not believe Kompany's absence will be significant.
"It's a surprise for me, because I thought he was going to play, but it doesn't change (anything)," Mourinho added.