Spurs boss Andre Villas-Boas critical of fans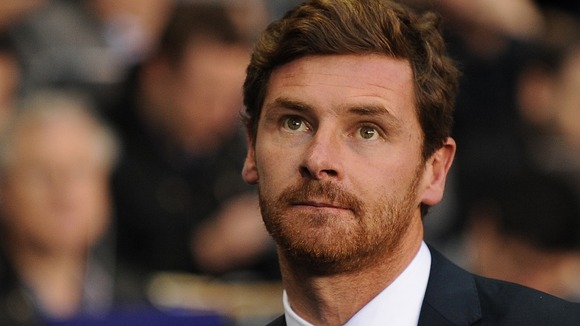 Tottenham manager Andre Villas-Boas claimed his side had to battle a "difficult atmosphere" inside White Hart Lane before claiming a contentious 1-0 home win over Hull.
Spurs had to rely on Roberto Soldado's late penalty after away defender Ahmed Elmohamady was judged to have handled Jan Vertonghen's cross in the penalty box.
Hull manager Steve Bruce derided referee Michael Oliver's decision as "a joke" and while Villas-Boas conceded it was a soft award, the Portuguese was more concerned with the mood of his own fans.
Villas-Boas claimed his players had to battle against an anxious environment, which he went on to describe as "very negative" and one which prompted a "feeling that invades us".
"We played in a very difficult atmosphere, very tense, very negative and we looked like the away team but we kept our cool," he said.
"We had to dig deep within ourselves because we weren't getting help from anybody, the stadium reflected this atmosphere, very tense and without a lot of support until the first goal."
Villas-Boas suggested the negativity played into the hands of the visiting team but insisted he was not trying to criticise the club's support.
"I'm particularly happy with the way the players fought hard against that anxiety and kept their cool to take the three points," he said.
"I'm extremely happy with the crowd normally, fans for me represent the essence of football. The away support has been immense.
"Sometimes at home it is difficult and it looks like it drags the ball into our goal rather than our opponent's goal.
"I don't intend with this message to send them a warning, neither do I intend to hurt their feelings but this is something that is felt within the group. It is a feeling that invades us in fixtures like this.
"You need that help. We are great believers in emotion and motivation and that is always decisive when you play at home."