Twitter reacts to Nicklas Bendtner's abject League Cup performance against Chelsea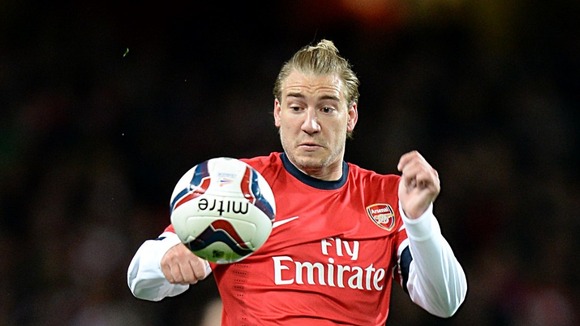 Nicklas Bendtner's first start in an Arsenal shirt at the Emirates for two-and-a-half years ended with the Gunners failing to reach the League Cup quarter-finals for the first time in 11 seasons.
A titanic clash with Chelsea offered Bendtner the opportunity to prove why he warrants a place in one of football's most illustrious squads.
Not only did the Danish international fail, his performances was so abject that he also managed to spark a stream of Twitter jokes.
Bendtner starts for Arsenal just to make it a bit more fair since Chelsea just played on Sunday.
Bendtner has just been moved from the shop window to the '£1 with any purchase' section by the till.
Halloween costume idea - the ghost of Niklas Bendtner
Nicklas Bendtner is Like Zlatan Ibrahimovich, minus the Talent.
Has Bendtner won a raffle prize to play??
Does nicklas bendtner have a twin brother who turns up to play for his country? #justasking
Bendtner watch: sssh, don't wake him
Bendtner looks as if he won a competition to play for Arsenal.