Time for Manchester City boss Manuel Pellegrini to drop Joe Hart
by Will Unwin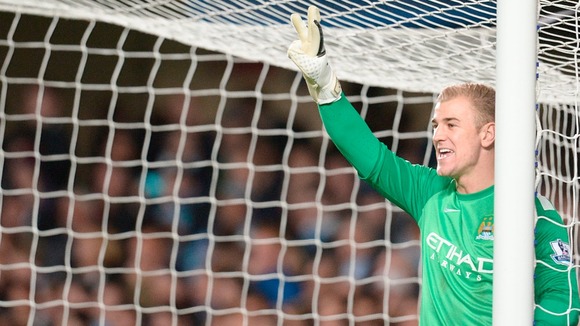 It's been a long time coming, but the moment has now arrived where Manuel Pellegrini has no other option than to drop Joe Hart from his Manchester City side.
The errors have become more frequent from England's No.1, generally followed by some words of support spouted by his loyal followers – including myself – but he has suffered for too long.
Poland, Scotland, Bayern Munich and Chelsea have all benefitted from Hart's ineptness over the last 18 months, but still there being little pressure placed upon the City stopper.
Admittedly, his replacement at club level, Costel Pantilimon, is not capable of being the club's first-choice in the long-term, but he is the steady pair of hands needed to, at the very least, make a change for the sake of it.
The Romanian kept cleansheets in his two outings so far this season, against incredibly blunt opposition in Wigan and Newcastle, but his lack of mistakes leave him mentally relaxed, whereas Hart is walking on goalkeeping eggshells.
Pellegrini has confidence in Pantilimon, recently saying: "(Pantilimon) is a good player and is not playing too much because Joe Hart played this year and last year, but I trust him and for him and for the whole team to keep a clean sheet after six games is very important."
Read: Pellegrini debating No.1 slot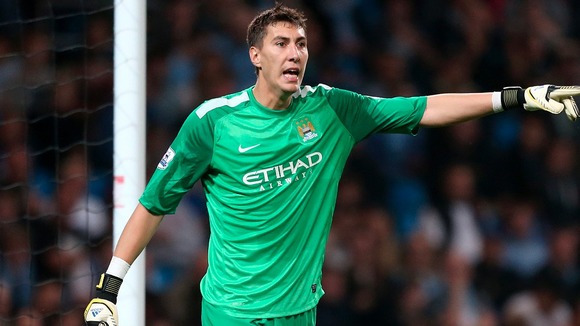 Comments about Hart have become less reassuring, as the mistakes mounted. The Argentine rarely offers his full backing to the 37-times capped goalkeeper, repeatedly refusing to talk about his errors openly.
The Argentine has brought another goalkeeping coach to train Hart, in the form of Basque Xabier Mancisidor, who has no previous experience of Premier League football. He will have different methods than the previous incumbent Massimo Battara, who was a close confidant of Roberto Mancini, a man who never lost faith in Hart.
When one is breezing through his career like Hart has been over recent years, the change in operating in training could be seen as a positive, but at the moment Mancisidor has provided no answers to halt Hart's demise into an existence of constant blunders.
It can be a lonely world as a goalkeeper, so to have your mentors not be able to communicate fully or understand one's nuances, it can't be of great assistance to one of the club's key figures.
Read: The latest Man City news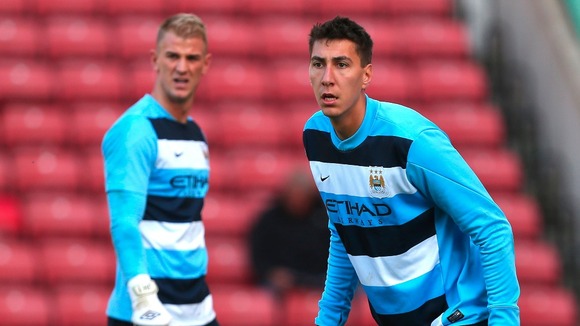 Hart's shot-stopping has failed on more than one occasion this season, including the game against Bayern Munich, but his apocalyptic error against Chelsea on Sunday will have sealed his fate. When one's decision making becomes as poor as Hart's was for those seconds leading up to the winner from Fernando Torres, it's the right moment to be taken out of the firing line.
There's nothing for Pellegrini to lose this weekend – his team are facing a Norwich side lacking any serious firepower, having only netted six times this season in the league, meaning Pantilimon should get a relatively easy ride in East Manchester on Saturday, and Hart can be given the opportunity to recuperate and reflect on his recent failures.
No one can doubt Hart's natural ability as a goalkeeper, but his focus seems to have waned following a considerable spell without any real competition at club or international level for his jersey.
At 26, Hart has plenty of time to spare in returning to the summit of his game, but he needs to show commitment to his profession, and a desire to improve - that work will should start on Monday after another 90 minutes on the bench this weekend.