Wenger admits Arsenal approach for Luis Suarez was not subtle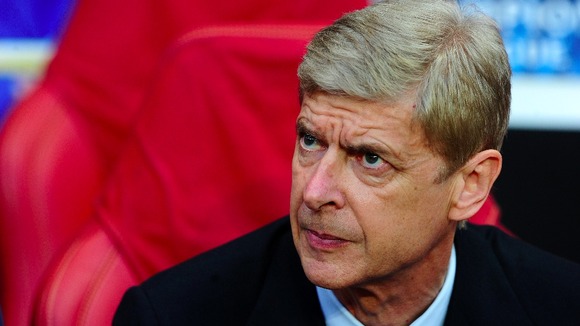 Manager Arsene Wenger accepts there was nothing "subtle" about the way Arsenal tried to sign Luis Suarez from Liverpool in the summer.
The Gunners boss, though, insists their carefully calculated £40,000,001 offer was in no way meant to be "provocative".
Had things turned out differently, then controversial Uruguay forward Suarez could well have been leading the Gunners attack at the Emirates Stadium in Saturday's late afternoon televised encounter, rather than netting six times in the five games since returning to action for the Reds from a 10-match ban imposed after biting Chelsea defender Branislav Ivanovic.
Arsenal's specific bid of just one pound more than what the London club had been led to believe would trigger a get-out clause in Suarez's contract was quickly rebuffed by the Anfield club in July - with American owner John W Henry posting on Twitter: "What do you think they're smoking over there at Emirates?"
Wenger, though, insists there are no lingering issues between the two clubs over the protracted saga as they prepare to go head-to-head at the top of the Premier League.
"It was not the most subtle thing we have done, but it was not meant to be provocative at all. It could be interpreted like that, but it was not our purpose," Wenger said.
"It was one of the transfers that did not work and in every club you have two or three, but there is no need afterwards to speak about it.
"Suarez is a professional, he plays there, he is paid by Liverpool, and that is it."
Wenger added: "Relations (with Liverpool) are good. We kept in touch over that period."
The Gunners boss, though, insists there can be no thoughts of regret over the one who got away when he sends his side out on Saturday looking to avoid what would be a third consecutive home defeat.
"Life is about opportunities that you miss, some that you take," Wenger said.
"You can only make life with your own qualities.
"We have a squad that is good enough to beat Liverpool and that is what we want to show and focus on."
Nevertheless, Arsenal's squad was found wanting against a second-string Chelsea side in the Capital One Cup on Tuesday night, when they were beaten 2-0 at the Emirates Stadium.
Wenger accepts his men will have to once again answer criticism over their character in order to sustain a title challenge.
"What we want first is to convince everybody that we can play at the top and hopefully in April we can ask ourselves 'have we got enough resources to cross the line?'," he said.
"It was a disappointment on Tuesday, I cannot deny that, and we want to respond in a very strong way in a competition where we are in a very strong position."