Luis Suarez insists he's happy at Liverpool and believes they can win the Premier League title this season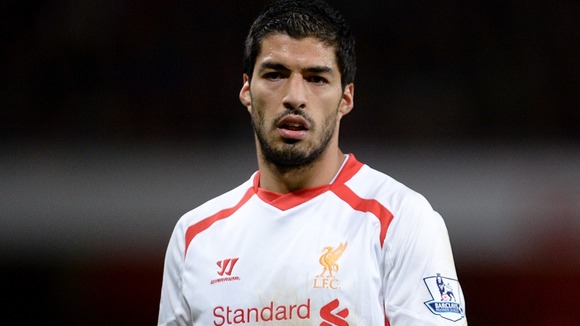 Liverpool striker Luis Suarez has admitted he is happy at Anfield and believes the Reds can win the Premier League title this season.
The striker was subject to a bid from Arsenal in the summer while speculation remains rife that Real Madrid are planning their own move in January.
But speaking to Uruguayan radio station Sport 890, Suarez said:
"I know nothing of any interest from Real Madrid, and I am happy with Liverpool,"
"In the team we are all really excited, and looking forward to a good season. We have been at the top so far, and we are still aiming at the top - we still have momentum and we can believe that the top spot is marked for us."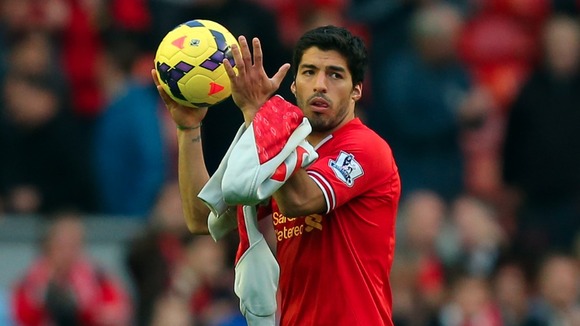 Suarez's words will give Liverpool supporters a huge lift after the disappointing Premier League defeat at Arsenal on Saturday evening.
The Uruguayan's world class movement and energetic performance was one of few positives for Liverpool at the Emirates, and it seems they can count on his services beyond the January window.
"We believe in the team and we believe we can have a really good season - an exciting season," Suarez said.
"The Premier League is the best league there is. The stadiums, the atmosphere and the fans make football here so entertaining."