Spurs satisfied that Lloris could play on after Lukaku collision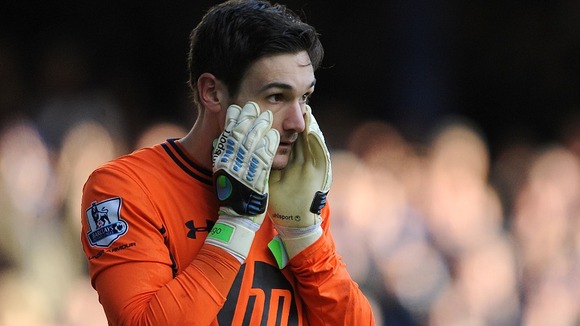 Tottenham have defended their controversial decision to keep Hugo Lloris on the pitch at Goodison Park on Sunday after he was knocked unconscious in a collision with Everton's Romelu Lukaku.
The Professional Footballers' Association (PFA), world governing body FIFA and international players' union FIFPro all condemned Spurs on Monday for failing to substitute the France goalkeeper after he was knocked out cold by Lukaku's left knee in an accidental collision.
Lloris was unable to remember the incident after the match, which is a sign of concussion. Regulations state that concussed players have to be withdrawn from the pitch, but Spurs have not revealed whether the 26-year-old was actually suffering from concussion or not.
Immediately after the match Tottenham manager Andre Villas-Boas told Sky Sports: "The medical department was giving me signs that the player couldn't carry on, because he couldn't remember where he was."
In a statement released on Monday, however, Tottenham's head of medical services Wayne Diesel said he was happy for the France captain to carry on.
He said: "Once the relevant tests and assessments were carried out, we were totally satisfied that he was fit to continue playing."
The PFA discussed the issue of concussion in a meeting with representatives from the Premier League, Football League and Football Association on Monday.
The players' union says all clubs are to be warned to follow the rules governing players suffering concussion.
PFA chief executive Gordon Taylor told Press Association Sport: "I watched the incident on television and I was surprised, to say the least, that he was allowed to stay on.
"We are very concerned that the protocol that involves concussed players was not adhered to and I raised this at the meeting with the professional game's stakeholders today, and the decision was taken to remind all clubs of the protocol.
"Managers should not take these decisions in the heat of the moment and that needs reinforcing."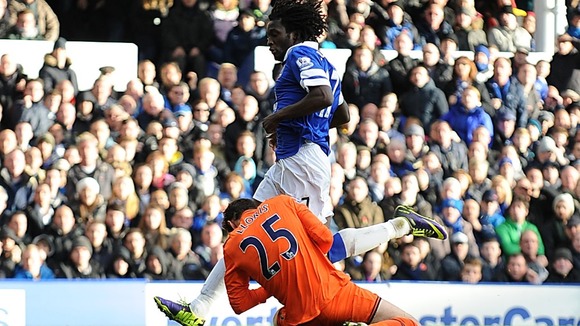 FIFA's chief medical officer, professor Jiri Dvorak, said if there is any doubt about concussion then the player should be removed from the field of play.
Dvorak said there was a "99 per cent probability" that Lloris would have been concussed - and pointed out that Lukaku needed an ice-pack on his knee afterwards.
"The player should have been substituted," Dvorak said. "The fact the other player needed ice on his knee means it's obvious the blow was extensive.
"It's a 99 per cent probability that losing consciousness in such an event will result in concussion."
Dvorak added that the player's view should not be taken into account in such situations.
He said: "When he has been knocked unconscious, the player himself may not see the reality.
"I do not know the details but I know that the Premier League doctors are extremely good and I can imagine that the doctor may have recommended he be replaced.
"We have a slogan: if there is any doubt, keep the player out."
The FA has detailed regulations on head injuries and concussion and, although it is understood the governing body is not investigating Tottenham's handling of the incident, the rules state that anyone suffering unconsciousness should not play again that day.
The rules do, however, allow for "a transient alteration of conscious level" following a head injury, which says a player can return to play following assessment by medical staff.
I'm right that Lukaku got knocked out at West Ham last month aren't I? Why concussion outrage over Lloris now & not over Lukaku then?