Ronaldo: World Cup 2014 favourites Brazil, Germany and Spain are a level above England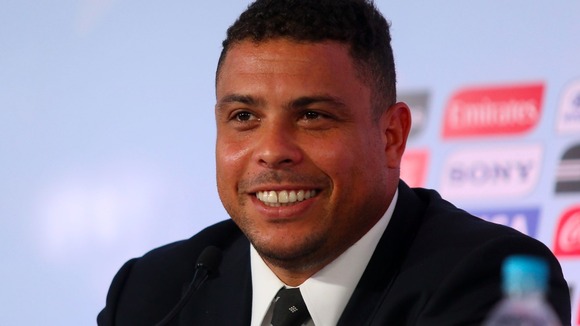 Former Brazil striker Ronaldo doubts whether England are good enough to win next year's World Cup.
England qualified for the finals in Ronaldo's homeland last month when they defeated Poland and Montenegro after an indifferent qualifying campaign.
Former England manager Sven-Goran Eriksson said this week that the Three Lions could not bring home the biggest trophy in world football next summer.
Ronaldo, who won the World Cup twice, does not believe England are completely out of the running, but he suspects Roy Hodgson's men will fall short in their bid to go all the way in the tournament.
"I think it's a bit of an exaggeration when if (Eriksson) said England have no chance," said Ronaldo, who is the top World Cup goalscorer of all time, told a press conference in London.
"I think the most traditional teams have a chance to win the World Cup, but I do believe that England is much below Brazil, Germany and Spain.
"However, it is an excellent team."