Soccerex convention in Rio cancelled due to civil unrest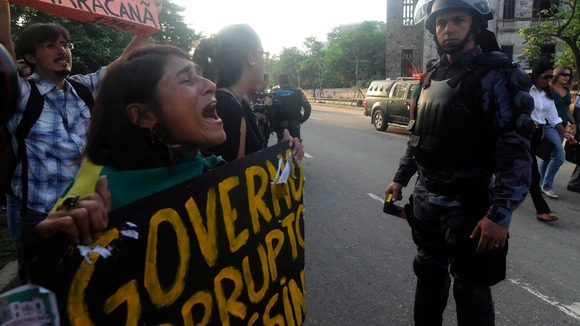 More fears about disruption of next year's World Cup in Brazil have been raised after the announcement that a major football convention planned for Rio de Janeiro has been cancelled due to "ongoing civil unrest".
England manager Roy Hodgson was among those due to appear at the Soccerex convention from 30th November - 5th December at the Maracana Stadium.
A statement from the convention organisers said the Rio state government had withdrawn its support and would now face legal action.
The statement said: "It is with great disappointment that we must confirm that the final Soccerex Global Convention in Brazil will now not be taking place.
"With the ongoing civil unrest, the Rio de Janeiro State Secretary of Sport took the political decision to withdraw their support from the Soccerex Global Convention.
"Preparations for the event at the Maracana Stadium were well advanced with content planned, speakers confirmed and partnerships in place.
"To be summarily cancelled in such a cavalier fashion, having hosted 33 events over five continents is extremely frustrating but nevertheless it has happened and is in contravention of all of the contractual obligations of the Rio State Government, who have been notified of our intention to instigate legal proceedings for substantial compensation."
Soccerex chief executive Duncan Revie called the decision by the Rio government to remove its support "cruel".
He said: "On behalf of all at Soccerex, I would like to apologise to every business, football club, league, federation and media organisation affected by this news.
"This unique and cruel conclusion to our time in Rio was completely out of our hands and everyone who has attended a Soccerex event over the last 18 years will know this is not how we do business. We must look forward now to 2014, to our new event calendar and the global convention in Manchester."
Brazil has been hit by violent anti-Government protests this year which affected the Confederations Cup in June and has led to concerns about safety for next summer's World Cup finals in the country.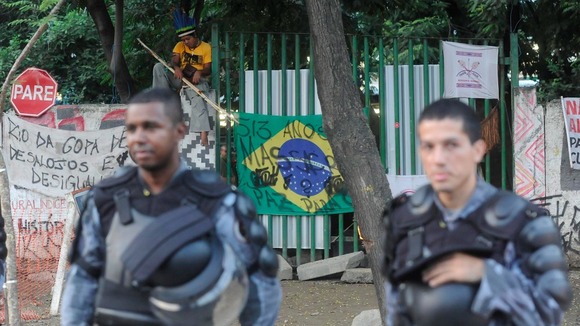 The Rio state government insisted however that civil unrest was not the reason for the cancellation but that Soccerex had failed to seek funding to finance the event.
A statement said: "The state government of Rio strongly denied that Soccerex was cancelled due to security reasons.
"The state guarantees the security for many events in Rio, including the upcoming New Year celebration, with millions of people on the Copacabana beach, as well as the Carnival, the World Cup next year.
"The governor says he encouraged the organisers to seek the culture/sport incentive funding to finance the event, but the organisers failed to do so."