Former Northampton captain Clarke Carlisle expects tough test for the Cobblers at Bishop's Stortford
by Will Unwin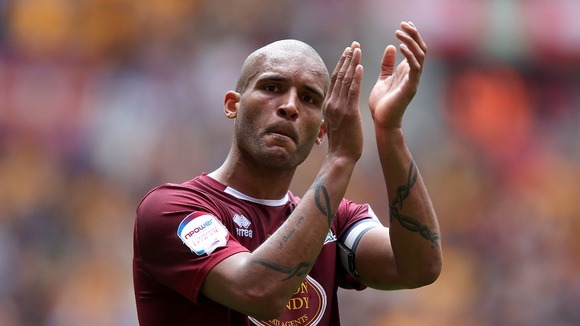 Former Northampton captain Clarke Carlisle is expecting the Cobblers to have a tough time of it on Sunday against Bishop's Stortford.
The ex-defender suspects the team he led to the League Two play-off final last season, who currently sit bottom of the football pyramid and haven't won in over a month, will be up against it in Hertfordshire in the FA Cup first round.
"I think it's going to be incredibly close. One of the biggest things that works in Bishop's Stortford's favour is the fact they're at home – their ground will be packed to the rafters," Carlisle told ITV.com.
"Northampton will be incredibly apprehensive, it can often happen where, even though you are low on confidence, you can be dismissive of the opposition. Aidy Boothroyd has an unsettled side, a side that is low on confidence and they're going to come up against 11 guys who are going to be champing at the bit."
Aidy Boothroyd's men are stuck at the foot of the League Two table, just months after being 90 minutes away from a place in League One, and will be looking to take a positive result away from the clash with the Skrill South side.
"It's not out of the ordinary for a team to get to the play-offs, suffer that final defeat at the end of one season and have an immense hangover the following season,' Carlisle explained.
"Because of what happened with Northampton at the end of last season a lot of people expected that, but I personally thought it might be different."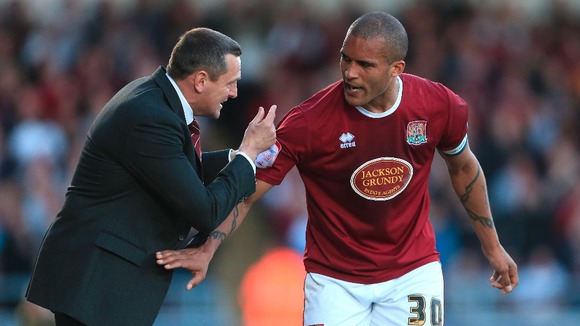 Read: The FA Cup first round draw in full
Northampton signed Ricky Ravenhill and Jacob Blyth on loan this week, meaning Boothroyd has brought in a total of 15 players since losing at Wembley against Bradford in May.
"He has now got to inset his style and culture into a new set of players, and that takes time, it's just taking a lot longer than Aidy would have hoped."
Their opposition on Sunday, Bishop's Stortford, are challenging at the right end of the Skrill South table, so won't fear their professional counterparts at the weekend.
"When you're playing someone from a higher level in football, no matter where your starting point is what you want to see is a team out of form and low on confidence, which is what Northampton will be," Carlisle noted.
"Bishop's Stortford will be the complete opposite having made the first round proper, thinking they have a chance to impress. They'll have players on the pitch willing to run through brick walls wanting to make a name for themselves."
Despite their lowly position, the Cobblers will still be favourites to get through the tie, allowing Bishop's Stortford to enter the game without expectations.
"As the underdog it's brilliant as you have absolutely nothing to lose. You go out there with the intention of utilising the stage to show the world what you're capable of, maybe open a few peoples' eyes to your talents, so you can progress."