AVB: Tim Krul form was the key to Newcastle shock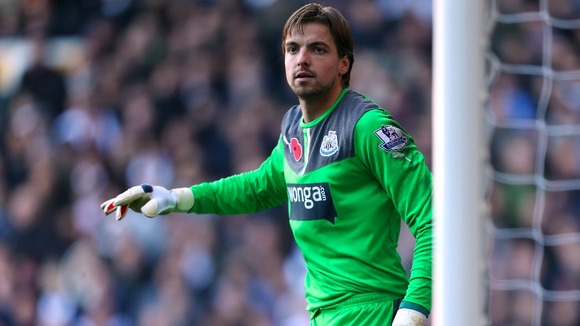 Tottenham manager Andre Villas-Boas admitted it was difficult to stomach losing at home to Newcastle on Sunday and hailed Magpies' goalkeeper Tim Krul as the difference between the two sides.
Spurs passed up the opportunity to move third in the table as Loic Remy's seventh goal in as many league appearances was enough for Newcastle to take all three points from White Hart Lane.
But it was Krul, who produced a string of outstanding saves, who almost single-handedly kept Tottenham's wealth of attacking talent at bay and left Villas-Boas ruing a second home defeat in their last three league games.
"It was difficult to take," he said.
"Obviously we have to look at ourselves and recognise that our first half was very, very poor.
"I think Tim Krul was the key to the game. He made the difference.
"Newcastle made a good start and we made a poor start ourselves, so we've responded with a good second half but that 45-minute advantage was probably the blow for us.
"Our disappointment comes from that, although I still think had one of those opportunities gone in we would have won the game."
Holland international Krul may have produced a memorable goalkeeping display but the pre-game talk was dominated by Tottenham's stopper Hugo Lloris.
The France captain had played on at Everton last weekend despite being knocked unconscious but has now missed the two games that followed the goalless draw at Goodison Park.
Villas-Boas was bullish when questioned about Lloris' continued absence but did confirm another of his players had suffered a nasty knock, with defender Vlad Chiriches taken to hospital at half-time.
"I think he broke his nose," the Portuguese said.
"He went to the hospital. He could have continued to play but it wouldn't stop bleeding and I think that would have effected his concentration in the end."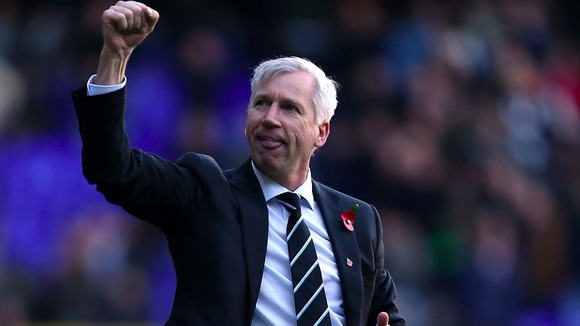 Alan Pardew has now masterminded successive victories over sides with genuine title ambitions after a 2-0 win over Chelsea last Saturday was followed up with three points at Spurs.
The 52-year-old has now guided Newcastle up to ninth place and just four points off a place in the top four but he knew he had his goalkeeper to thank.
When asked if it was that was the best goalkeeping performance he had seen Pardew replied: "Yes, it was one of them. Wow. I think he is the best goalie in Holland and I think he proved that today.
"His performance level has not needed to be high recently as we have not come under that sort of pressure too often, but we did today.
"Certainly in the second half Tottenham really turned up the heat and he answered almost everything. It was an unbelievable performance."