The Premier League is trailing behind La Liga, Bundesliga, Ligue 1 and Serie A in homegrown stats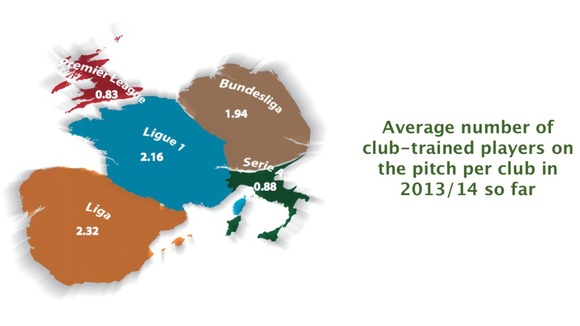 As the PFA prepares to send UEFA proposals calling for European teams to use at least three "homegrown" players in starting XIs, we take a look at stats which prove any such ruling would impact greatly on English clubs.
The PFA's decision comes amid fears that BT Sport's £897m deal to broadcast European football will increase pressure on managers to use quick-fix solutions rather than homegrown players.
Of the English clubs currently participating in European competitions, only Arsenal meet the three player criteria with an average of 3.9 club-trained players on the pitch so far this season.
The figures are also indicative of a wider problem for English football and the English national team, something FA chairman Greg Dyke has rightly chosen to focus on.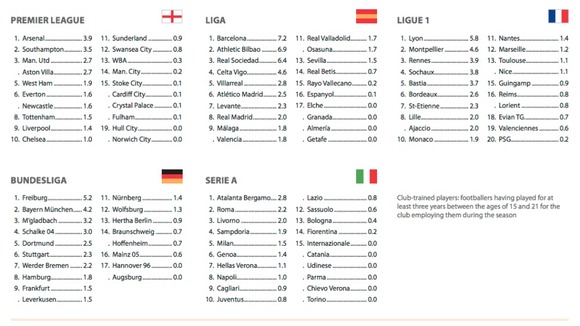 Thanks to data collected by Football Observatory we now have stats across Europe for the current season which highlight English football's homegrown dilemma.
The criteria for "club-trained players" include footballers who've played for at least three years between the ages of 15 and 21 for the club employing them during the current season.
On average for a Premier League club this season, only 0.83 of their 11 players have been club-trained. That's lower than La Liga (2.32), Ligue 1 (2.16), Bundesliga (1.94) and Serie A (0.88).
Do you think this has a negative impact on the English national team? Let us know @ITVFootball