Burglars ransack Swansea City defender Garry Monk's home and steal valuables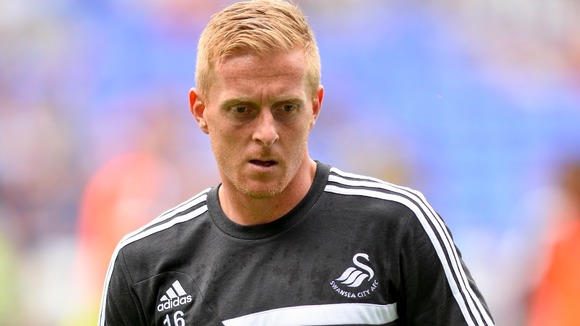 Swansea defender Garry Monk's home has been ransacked in a burglary in which a high value haul of watches, jewels and laptops were lost.
Police are appealing for information about the burglary in which the 34-year-old lost property of "great sentimental value".
A back door was forced at his family home in Gower Road, in the well-heeled area of Killay, in Swansea, south Wales.
The break-in happened some time between 9am last Friday and 2.45pm on Monday.
"The burglary resulted in a large quantity of property being stolen from the home of Swansea City football player Garry Monk," a police spokesman said.
"Among the items stolen include high-value watches and jewellery, laptop computers and computer equipment, mobile phones and a Swansea City kitbag marked with the Number 16 and his name.
"The house was untidily searched from top to bottom. Ransacked basically," the spokesman added.
Detective Inspector Darren George of Swansea CID added: "We are appealing to anyone who saw any visitors to the property on Friday or over the weekend or who saw or heard anything suspicious to come forward.
"The burglary has resulted in a significant amount of property being stolen, much of which is of great sentimental value to Garry and his family.
"I would appeal to anyone who has information about the burglary or the stolen property to contact the police."
Anyone with information about the burglary should call police on 101 or Crimestoppers anonymously on 0800 555 111 quoting occurrence number 62130363685