England manager Roy Hodgson to put friendship with Germany coach Joachim Low on hold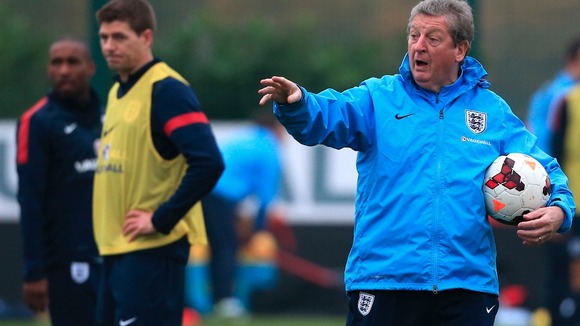 England Roy Hodgson's friendship with Joachim Low may stretch back 18 years, but the England manager will have no qualms about sending his opposite number home with absolutely nothing on Tuesday night.
The latest chapter of England's long-running rivalry with Germany will be written at Wembley when Low's men come to London seeking to inflict another damaging defeat on England manager Hodgson.
After a slight hiccup half way through the campaign, Hodgson received popular acclaim for guiding England to the World Cup, but the honeymoon period ended after Friday's 2-0 defeat to Chile.
At a press conference in central London on Monday, Germany manager Low hailed the England boss as a "fantastic coach" whose "dynamic approach" was driving the nation back to greatness following their recent slump.
Twenty miles away at England's base in Hertfordshire, Hodgson returned the compliment.
Hodgson first met Low when the German was in charge of Swiss side FC Frauenfeld in 1995 and he has been a keen admirer of the coach's work ever since.
Watch England v Germany live on ITV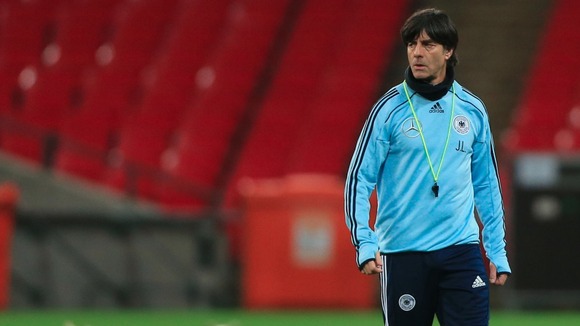 Watch: Neville - England do have an identity
"I have got a lot of respect for what Joachim and Jurgen Klinsmann started off together and Low has definitely carried that on with a vengeance," Hodgson said.
"Germany have been really molded in to quite a force in world football since the 2006 World Cup."
But just as the love-in between the two looked set to descend in to heavy petting, Hodgson concluded with a reminder that there was a game in hand - and not just an ordinary one either.
"One has to take one's hat off to what they have achieved, but tomorrow night we will be doing our level best to send them home empty handed," the 66-year-old said.
Hodgson confirmed that Ashley Cole, Kyle Walker, Phil Jagielka and Chris Smalling will start in front of Joe Hart.
Adam Lallana, Steven Gerrard, Tom Cleverley and Andros Townsend make up the midfield while Wayne Rooney starts just behind lone striker Daniel Sturridge.
Sturridge has been carrying a thigh injury for the last few weeks and he could not complete a full training session.
The England manager has no worries about selecting the in-form Liverpool striker, though.
Read: Low wary of Townsend threat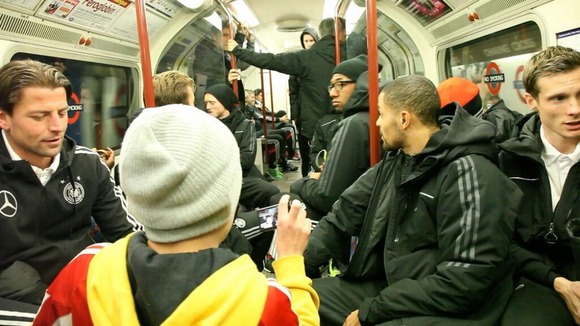 "I have to say (the injury) has not been a great problem (when he has played) for Liverpool," the former Fulham manager added.
"The doctors tell me he's fit enough to play.
"He won't play 90 minutes - not because I don't think he's capable of playing 90 minutes - but because I want to have a look at Rickie Lambert as well."
Rooney, meanwhile, will be accompanied onto the pitch by a special guest - eight-year-old Lewis Marshall from Lytham St Annes.
Marshall, who has muscular dystrophy, spent the day with the England squad on Monday after being selected to appear on Sky's 'My Special Day' programme, which grants wishes for ill children.