Carlo Ancelotti admits he once tried to kill a Chelsea player during his time at Stamford Bridge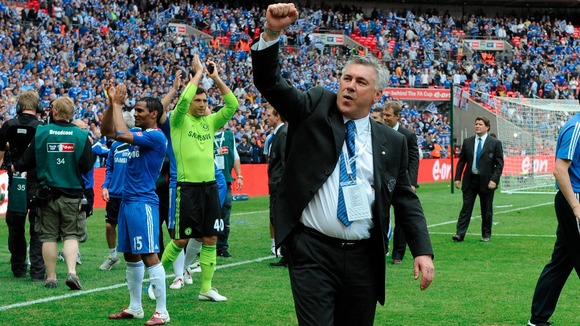 Carlo Ancelotti has told The Times he he once tried to kill a Chelsea player for showing a lack of respect.
The player is thought to be someone with previous issues relating to poor discipline, but cannot be named.
Ancelotti, now in charge of Real Madrid, said:
"The success of a manager is down to his relationship with players. That doesn't mean to say you always say 'yes, yes, yes'.
"There is discipline, there are rules, but you have to be a little bit elastic. Sometimes we were not elastic at Chelsea. One time [Didier] Drogba arrived 30 minutes late for a game, so he didn't play, but the key is mutual respect.
"We've never had any problems with the players, just one time at Chelsea. One player didn't show respect and I tried to kill him, but it wasn't possible. The player is the property of the club, and sometimes you cannot do what you want."