Jose Mourinho says Andre Villas-Boas and Spurs can still win the Premier League this season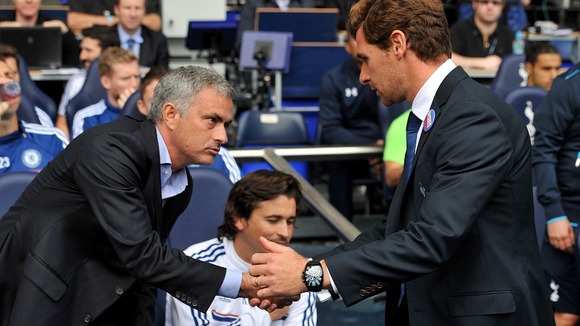 Andre Villas-Boas has received some unlikely words of encouragement from Jose Mourinho after seeing his Spurs team hammered at Man City on Sunday.
Spurs struggled to cope with City's attacking prowess at the Etihad, conceding three goals in each half and falling to their worst Premier League defeat since losing 7-1 against Newcastle in December 1996.
But Mourinho, who mentored AVB during his early career at Porto, Chelsea and Inter Milan said:
"I don't remember in one of these fixtures that all of us, all the six contenders, when we win all of us at the same time."
"Next weekend somebody will lose points again and that's the Premier League."
"We should not complain about our Premier League. We should say it's the best championship in the world."
"It's better to lose one game 6-0 than lose six games 1-0. Spurs can still be title contenders."
Do you agree that Spurs will challenge for the Premier League title? Let us know by getting in touch on Twitter @ITVFootball
Mourinho: 'It's better to lose one game 6-0 than lose six games 1-0. Spurs can still be title contenders.' #CFC