Manchester United flight touches down in Cologne after landing scare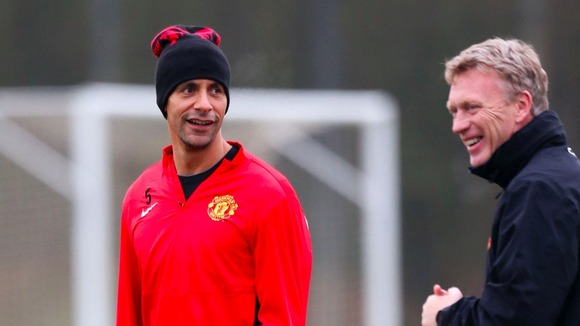 Manchester United suffered a scare on their arrival in Germany on Tuesday when they had to abort their landing at Cologne airport.
Their Monarch Airlines airbus had dropped to a height of 400 metres as it prepared to land, when the plane suddenly took off again.
Press Association Sport understands a number of passengers expressed their concern and, while a stewardess initially said there had not been a problem, the captain later came onto the speakers to confirm he had been forced to abort the landing as there was another plane on the runway.
United's entire first-team squad and coaching staff were on board ahead of Wednesday evening's Champions League fixture with Bayer Leverkusen.
However, neither Sir Alex Ferguson nor Sir Bobby Charlton, who on Monday paid tribute to fellow Munich survivor Bill Foulkes following his death, were travelling, even though they are both due to attend the game at the BayArena.
"Landed in Germany....just....I've only just recovered after that choppy landing!" defender Rio Ferdinand posted on Twitter.
Other passengers were rather more graphic in their descriptions of the incident.
"That was not pleasant," said one. "Nobody really knew what was going on but everything seemed calm and then the plane suddenly took off again."
Thankfully, the aircraft eventually landed without further incident at 1740 local time.
Landed in Germany....just....I've only just recovered after that choppy landing! #TouchedCloth !! #mufc